Supercars switch Pukekohe for Hampton Downs
Administrative oversight forces organisers to move New Zealand leg of series for 2020.
Posted on 15 January, 2020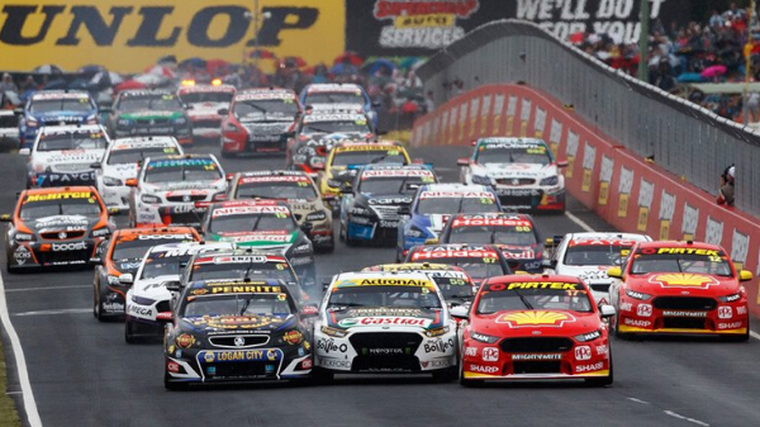 A clash with the Auckland Unitary Plan has forced the organisers of the Virgin Australia Supercars Championship to switch venues unexpectedly from Pukekohe to Hampton Downs in the Waikato.
The New Zealand round in the V8s calendar was moved from November to April when the dates were announced last year. But this put it directly in conflict with a clause in the Unitary Plan, which apparently escaped the attention of the Supercars organisation, that prevents use of Pukekohe for anything except maintenance at any time from Good Friday to Easter Sunday and every April 25, Anzac Day.
Instead, the ITM Auckland Super400 will now race at Hampton Downs Motorsport Park over April 24-26.
Auckland Tourism, Events and Economic Development (ATEED), the council-controlled organisation that manages the region's events and has put millions of dollars into developing Pukekohe, could have made an urgent request for dispensation but a 130-day deadline for such applications has already passed.
There are no such restrictions on Hampton Downs, which is under the jurisdiction of the Waikato Regional Council. In 2012, when Auckland secured the rights to host the NZ round of the V8s, the Waikato council had offered a joint-venture approach to the event.
This year will be the first time the Supercars have shifted to a venue other than Pukekohe since the series raced on the streets of Hamilton between 2008 and 2012.
Supercars chief executive Sean Seamer says they were unaware of the rules surrounding Pukekohe when they rescheduled the New Zealand meeting for the 2020 championship.
"Unknown to us and the folks at Auckland Tourism, Events and Economic Development at the time was that there'd been changes to the Auckland Unitary Plan that required an extended period of public consultation in order for us to run on Anzac weekend at Pukekohe," he says.
"We weren't aware of that until very late, almost just before Christmas, but we're very fortunate that there's a world-class facility just 15 minutes down the road that isn't beholden to the Auckland Unitary Plan requirements that we can go racing at."
Steve Armitage, ATEED's destination general manager, says it is looking at "whether we can get a change to the unitary plan" for the future.
"I think it's come as a bit of a surprise to a number of people that there are such prohibitive restrictions around these holiday weekends," he adds.
While this year's change was unexpected, Armitage and Seamer say that in the long term the two venues could alternate hosting the New Zealand Supercars round.
Trackside tickets already purchased for Pukekohe will be valid for use at Hampton Downs or fans can seek a refund by contacting Ticketek.