Green credentials on-board
Marque focuses on circular economy and environmental innovations with new partner appointment.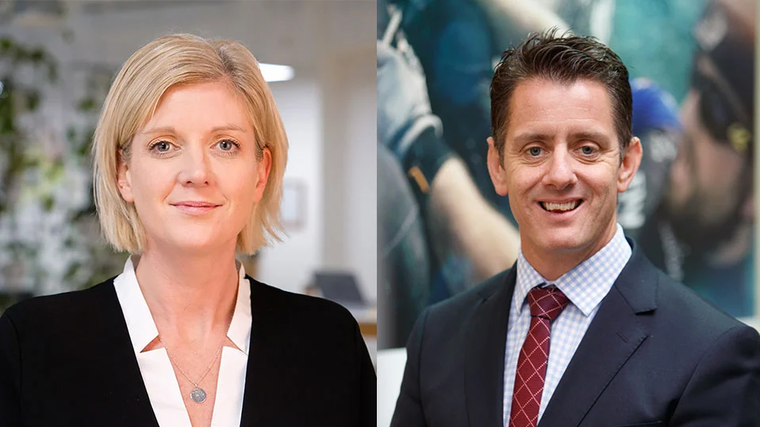 Toyota NZ has taken major steps to prepare itself for an "innovative future including circular economy and environmental innovations for business sustainability".
To accelerate work in new technology, product stewardship and overall sustainability, the company has externally recruited for one new role and shifted an experienced senior executive to an expanded position.
After four years as chief executive officer of the Ākina Foundation, Louise Aitken has joined Toyota as partner of circular and climate innovation and sustainability.
And Andrew Davis, current general manager for marketing, Lexus and Toyota Gazoo Racing NZ, will add the portfolios of business planning and finance replacing the marketing one.
As part of the business planning division, Davis, pictured above with Aitken, will lead a newly formed strategic future-focused planning area. This includes a new special-tactics team working on leading-edge technology development.
"Louise is a highly regarded leader in social and environmental impact, and is dedicated to driving bold climate action," says Neeraj Lala, CEO of Toyota NZ. "We are excited to have someone of her calibre to challenge, innovate and accelerate our contribution to a low-emissions society.
"She will play an integral role in helping us become carbon neutral by 2050, as well as helping inform innovative business changes to decrease the overall CO2 emissions of the transport sector."
Aitken adds: "The work I will be leading includes battery and parts recycling, product stewardship, waste and end-of-life management of vehicles. This is about continuing to try to make a sizeable difference to the impact we have in Aotearoa working with key partners to contribute to a low-emissions circular transport system."
Lala says Toyota's innovations team is looking at a range of new technologies and how they can be adapted for New Zealand.
"Hydrogen is just one example," he notes. "Hydrogen fuel cells can already power cars and boats, such as the Emirates Team NZ chase boat. We're looking at a wide range of industrial and commercial applications for hydrogen.
"One-in-four cars on the roads in New Zealand is a Toyota. We recognise and embrace the responsibility this leadership position gives us. We're taking bold action when it comes to decarbonisation – action that's different from the past, different from perception and different from our competitors.
"Our corporate goals are focused on being carbon neutral by 2050, and our product stewardship in New Zealand is across all areas of our business and supply chain. We need to innovate and look at out-of-the box solutions to achieve a holistic, circular-economy approach to our supply chain."