Grad goes crazy over convertible
FRIDAY FUNNY: Awkward moment as son mistakes car for gift. PLUS – video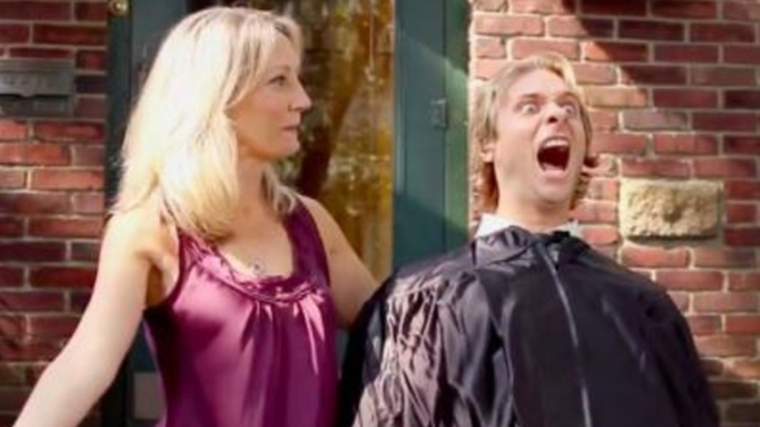 This hilarious advert for the Chevrolet Camaro beat off competition from 400 other contenders to be screened in a commercial break during the Super Bowl.
It shows a son going wild with delight after his parents present him with a refrigerator as a graduation gift, but he mistakenly thinks they are giving him the yellow convertible that sits behind it on the road.
The unsure parents let him continue with his exuberant celebrations in the hope he will wear himself out until a neighbour drives off in the vehicle.
Entitled "Happy Grad", the 2012 commercial was the brainchild of an independent filmmaker from the US. It was filmed and went to air after beating hundreds of submissions from around the world as part of Chevrolet's Route 66 Super Bowl ad contest.
Autofile brings you a Friday Funny online every week and we would love to see any entertaining videos, pictures or stories related to all things automotive that you know of or want to share. Email them to editor@autofile.co.nz