Gilmour joins extreme series
Kiwi ace looks forward to bringing her experience to an "innovative" championship.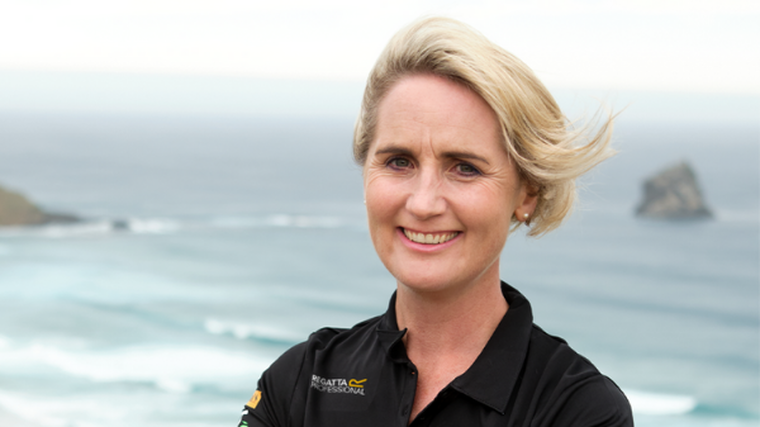 Rally driver Emma Gilmour will be the sole New Zealand representative in a new all-electric off-road SUV series.
The Kiwi, who is also dealer principal of Gilmour Motors Suzuki in Dunedin, has joined Veloce Racing as its female reserve driver for the inaugural Extreme E season.
She will partner with two full-time racers – Britain's Jamie Chadwick and France's Stephane Sarrazin – and male reserve Lance Woolridge, from South Africa.
Gilmour, pictured, has a wealth of off-road experience, including stints in rallying, rallycross and cross-country competition.
Among the 41-year-old's career highlights is taking the runner-up spot in the 2009 FIA Asia-Pacific Rally Championship – making her the first woman to finish inside the overall top three in the series.
The Dunedin-born ace also finished second in the New Zealand Rally Championship three times in succession, from 2010 to 2012.
Other motorsport disciplines have taken her around the world over the years but recent seasons have seen her back rallying in New Zealand.
She is the only female to win a New Zealand Rally Championship event outright after dominating the Rally of Canterbury in June 2016.
Gilmour says she is now looking forward to her next challenge in the five-round Extreme E.
"I'm so happy to be joining Veloce Racing for the first season of Extreme E," she explains.
"This series is so innovative and exciting, with its focus on gender equality and sustainability and an incredible environmental ethos. It just feels like something really positive to be a part of.
"I'm also thrilled to be working with such a fantastic team of drivers and engineers – they all have so much experience and talent from so many different areas of the motorsport world.
"It's going to be great to share ideas with everyone and we can all put our own spin on the work we do."
Extreme E is a new off-road motorsport series that will see E-SUVs racing in areas of the world that have been damaged by climate change or human interference. The objective is to use sport and entertainment to highlight critical challenges facing the planet and trigger environmental change.
Ian Davies, team manager of Veloce Racing, says one of the things that impresses him most about Gilmour is she is one of the few women to have gone head-to-head with the men at the X Games.
"She was the only female in the semi-finals and held her own against some really big names like Ken Block, Nelson Piquet Jnr and Scott Speed," he adds.
"Winning the FIA's cross-country competition in 2015 ahead of some strong opposition was also seriously impressive, and she's obviously enjoyed an illustrious rallying career in New Zealand, too.
"She brings a tremendous amount of off-road experience to Veloce while remaining very grounded and easy to work with, and we're all really excited to have her on-board."
The opening round of the 2021 Extreme E campaign – the Desert X Prix in AlUla, Saudi Arabia – will take place on April 3-4.