Get back on the wagon
Still missing the Subaru Legacy? Marque's boss had "no clue" New Zealand was getting turbocharged WRX-GTB in 2022.
Posted on 15 October, 2021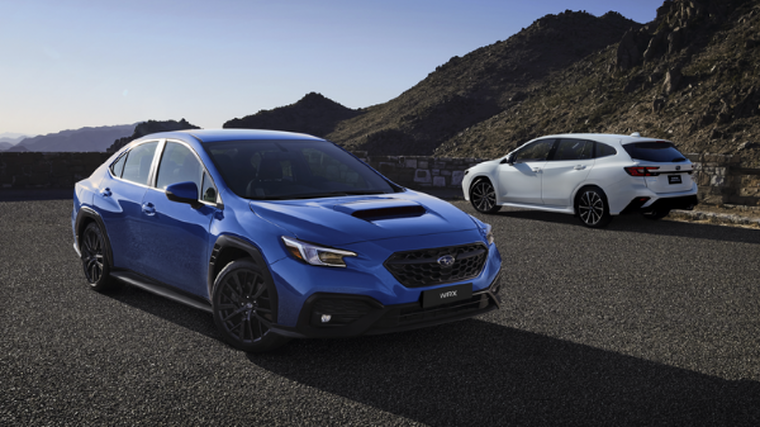 The 2.4-litre turbo WRX-GTB wagon is heading to our shores early next year – a surprise addition to the model's next-generation line-up.
Destined solely for authorised Subaru centres on both sides of the Tasman, the grand touring boxer model is "rally bred".
It combines the turbocharged performance of the sedan with a touch of sophistication and plenty of practicality.
While the next-generation range's sedan was recently revealed in the US, the wagon will not be seen anywhere else in the world in this format.
The WRX-GTB wagon has a more powerful turbocharged 2.4-litre engine producing 202kW, and is driven by an eight-speed and paddle-shift performance-tuned Sport Lineartronic transmission. The sport shift feature provides faster shifting and downshift blipping control.
The all-wheel-drive (AWD) GTB wagon replaces the Levorg and is also the true successor of the discontinued Legacy GTB wagon, which was well-loved by many Kiwis.
Wallis Dumper, managing director of Subaru of NZ, says the 2.4-turbo WRX-GTB has been a well-kept secret model globally and is destined to arrive in Australasia by April.
"The WRX sedan was no surprise, but its 2.4T new, clean technology grunty engine was," he says.
"No one had a clue New Zealand was getting this wagon. Given all the pressure on manufacturers to produce electric vehicles and our own patient wait for production details around Subaru's new, all-electric Solterra, we were unsure if this latest generation WRX would arrive here."
Advanced customisation
The wagon and WRX 2.4T sedan features include symmetrical AWD for outstanding traction and the horizontally opposed Boxer engine for an ultra-low centre of gravity.
Then there's variable torque distribution and sports shift control for faster shifting and downshift blipping control.
Subaru's global platform delivers benefits via increased rigidity, which aids corner-carving ability.
EyeSight driver-assist technology is fitted as standard in models equipped with the performance-focused Sport Lineartronic.
Drive mode select is a new feature on some variants. This allows advanced customisation of vehicle characteristics, including electronically controlled dampers and steering.
Sharp LED headlights feature the marque's signature c-shaped motif, with the hexagonal front grille and muscular styling lines enhancing the body style. In addition, there are 18-inch alloys.
The 11.6-inch centre information display has a responsive touchscreen, which stands in the dash. Sports-bucket front seats ensure occupants are comfortable.
Dumper adds: "Performance wagons have a special place in New Zealand's Subaru history. Before the WRX moved globally to sedans only, we used to sell about 50-50 sedans to wagons.
"The Legacy GTB earned its own cult status here with thousands of these popular wagons flooding the market in the late 1990s.
"When the Legacy won the Subaru World Rally Team its first WRC event in Aotearoa – driven by the late, great Colin McCrae – this model's illustrious reputation grew larger still.
"When we replaced the Legacy GTB with the Levorg, although it was a great sports wagon and sold well, many commentators simply couldn't adjust to its distinctive name – even though in 2021, the new Levorg won Japan Car of the Year.
"However, we worked away diligently with Subaru Corporation to find something special to take on the performance wagon mantle."
"The result is the WRX-GTB and it's a worthy replacement. Born from a true rally-bred vehicle that has earned an iconic level of prestige over the decades, it offers New Zealanders a performance machine with enhanced wagon-shaped practicality.
"The WRX-GTB wagon is a model in its own right, with it and the 2.4T sedan featuring unique specification tailored to respective audiences.
"It will provide a best-value offering for those considering purchasing a performance AWD wagon. Realistically, its rivals will probably be European and anything comparable will be more than double the price.
"Unfortunately, due to global-supply challenges, the reality is customers will probably need to forward order the WRX-GTB."
Further local specification and pricing will be released in due course. In Australia, it will be marketed as the WRX Sportswagon.