Fuel sector in for shake-up
Z Energy and Aussie-owned Ampol indicate they are split over flagged Gull sale.
Posted on 24 August, 2021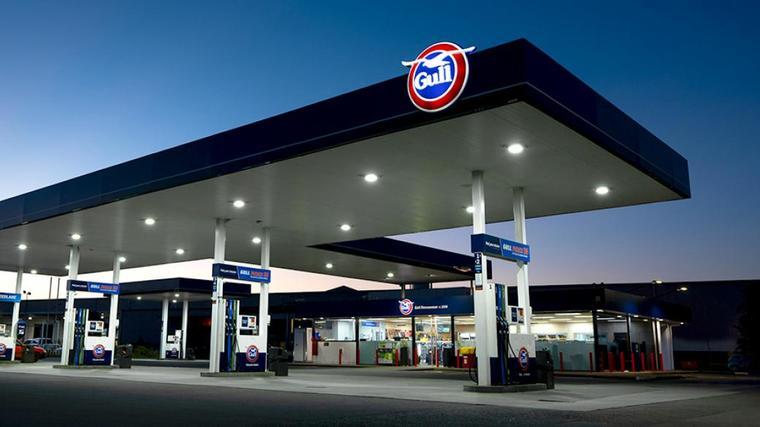 Only a full sale of Gull New Zealand will secure Australian owner Ampol's clearance from the Commerce Commission to buy Z Energy, says the latter's leader as the NZX-listed Kiwi fuel retailer begins four weeks of exclusive takeover talks.
With Ampol having flagged Gull's divestment and due-diligence work in its infancy, the Australian company's chief executive said it is premature to reach a firm view on how much of Gull the ASX-listed fuel retailer will give up for its takeover target.
Shares in Z Energy closed 43c up at $3.48 on August after the announcement that Ampol made a non-binding, indicative offer of $3.78 a share to value the target's company's equity at slightly less than $2 billion.
Z Energy and Ampol have agreed to four weeks of due diligence, with the cash and possible scrip option deal subject to numerous approvals, including that of the Commerce Commission.
Ampol, formerly Caltex Australia, already has a presence in New Zealand after buying Gull in 2017 for $340 million.
Those operations are raising concerns centred on competition law because the acquisition could substantially lessen competition in the domestic fuel market.
Apart from major retailers Z, BP and Mobil's shared assets, Gull is the only other player with its own terminal and storage infrastructure.
Ampol says it will commit to a "material" divestment to ensure any potential issues are addressed, which may include letting go of Gull entirely.
Asked whether anything less than a full divestment would suffice, Z Energy chief executive Mike Bennetts says it wouldn't.
"We think it's only through a full divestment that Ampol would get clearance," he adds. "We do think there will equally be a consideration of whom Ampol divests to given the way the commission regards Gull's participation in the market.
"I would expect them to have their eye on the type of purchaser involved, whether it's somebody in the market or somebody new, whether it be domestic or foreign-owned."
A range of players could take a shine to Gull, Bennetts says, such as a smaller, existing participant, domestic and international private equity firms and global trade players.
Matt Halliday, Ampol's chief executive, has remain tight-lipped about the clearance application given the early days oof the due-diligence process, but says the company has been clear that the takeover may include Gull's full sale.
"We've got to do our diligence to firm up value," says Halliday. "We've got to work through preparing potential regulatory filing so that work will start now."
A spokesperson for the Commerce Commission says the regulator, via media reports, is aware of Ampol's bid to acquire Z Energy, including the parties' public statements of the need to obtain clearance.
The regulator published details of proposed acquisitions once applications were made, and the competition watchdog has 40 working days to reach a decision – a timeframe that can be extended by consent.
The spokesperson adds: "We encourage parties to engage in pre-notification discussions with the commission before applying for clearance. However, we keep the fact of any such discussions confidential."
Firming up value
Halliday says Z Energy's investor day on July 28 was a chance to set out its story and potential. Through discussions, the Australian company had developed a better understanding of the business, which led to the $3.78 offer – a price Z's board indicated was worth more thorough thought.
Asked if he expected to raise the offer further once due diligence concluded, Halliday told the NBR the challenge for Ampol is "to make sure we can firm up that view of value as we conduct that four-week exclusive process".
Halliday says Ampol is interested in Z Energy because combining the complementary businesses will unlock greater scale, resulting in a quicker, harder push at decarbonising the countries' energy use.
New Zealand could also benefit from Ampol's expertise and experience with fuel security, with the oil refinery as Marsden Point on the cusp of executing plans to end domestic refining operations and instead store and distribute ready-made, imported fuels.
"Stepping right back from it strategically, setting up a trans-Tasman leader in fuels with greater scale is going to be critical to accelerating momentum around the energy transition, where both companies to date have taken some important steps," adds Halliday.
In May, Ampol launched its future energy and decarbonisation strategy. This includes a commitment to reach operational net-zero emissions by 2040 and developing future energy solutions, such as electricity, hydrogen and biofuels.