From Vegas to NZ in months
BMW M's latest electric model promises sporty handling coupled with plenty of comfort.
Posted on 13 January, 2022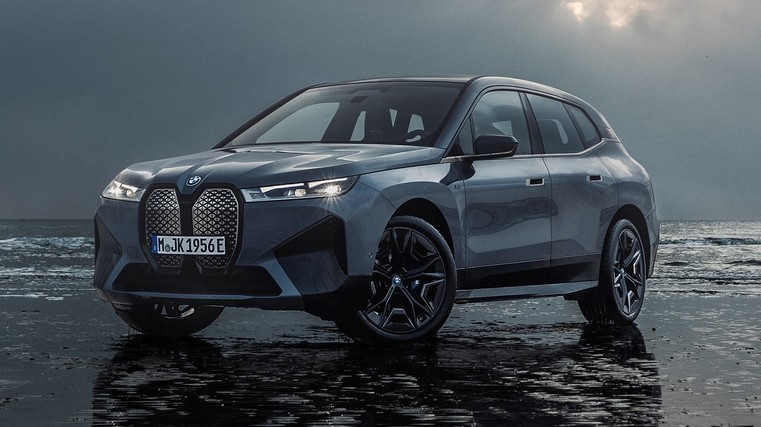 The latest fully electric offering from BMW M has been unveiled in Las Vegas and is set to arrive in New Zealand from the middle of this year.
The BMW iX M60, which boasts a range of up to 566km, had its world premiere at the Consumer Electronics Show (CES) in the United States this week.
It is the third variant in the BMW iX line-up and will hit the New Zealand market this year along with the BMW i4 M50.
The new model produces up to 455kW and 1015Nm of torque and up to 1100Nm when Launch Control is activated. In turn, this helps it accelerate from 0-100kph in just 3.8-seconds and it has a top speed of 250kph.
BMW says its engineers have created a body structure and suspension set-up that is geared towards providing ride comfort along with sporty handling characteristics.
The aluminium spaceframe concept and the carbon cage with carbon fibre reinforced plastic (CFRP) in the roof, side and rear sections represent a mix of materials that combine increased rigidity with optimised weight.
Meanwhile, the high-voltage battery is located "deep down in the underbody" in order to lower the vehicle's centre of gravity and produce more agile handling.
The BMW iX M60 has a high-voltage 112kWh EV battery that can be raised from 10 to 80 per cent of charge in about 35 minutes. In addition, the marque says range can be increased by up to 150 kilometres in just 10 minutes at a DC fast-charging station starting with a battery charge level of 10 per cent.
The vehicle also features the latest generation iDrive display and control system that has been designed with a focus on the touch function of the new BMW Curved Display and voice communication with the BMW Intelligent Personal Assistant.
Aesthetic touches include brake callipers painted in dark blue with an M logo, optional BMW individual titanium bronze exterior line and M logos in the new high gloss black/titanium bronze finish on the front side panels and the rear of the vehicle.
Twenty-two-inch aerodynamic alloy wheels with a titanium bronze design will be available on locally-delivered iX M60 models.
Other possible additions for consumers include a Bowers & Wilkins Diamond Surround Sound System, comfort access, active seat ventilation for driver and front passenger and the heat comfort package.