Ford teases Next-Generation ute
The blue oval promises a tougher and more capable Ranger will be available from next year.
Posted on 10 September, 2021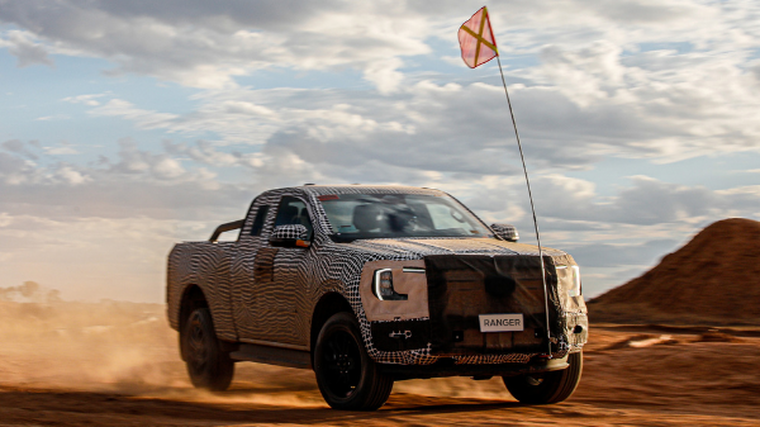 Ford has offered a glimpse of its Next-Generation Ranger being put through its paces before the model is fully revealed this year ahead of a 2022 launch.
The vehicle has been shown being tested off-road in New Zealand and Australia across a range of different terrains featuring mud, grit, rock and snow, in a video to accompany its promotion.
While the ute remains heavily camouflaged, it is expected to ride on a revised version of the blue oval's T6 platform called "T6.2", which it will share with the new VW Amarok.
It is also expected to take design cues from the new Ford F-150, and inside motorists can expect bigger touchscreens and new user interface software.
Ford describes the forthcoming model as the "toughest, most capable and connected Ranger" that will be suitable for work and adventure.