Ford NZ embraces EV rebates
Marque tweaks pricing of hybrid van to make it eligible for money back from the government.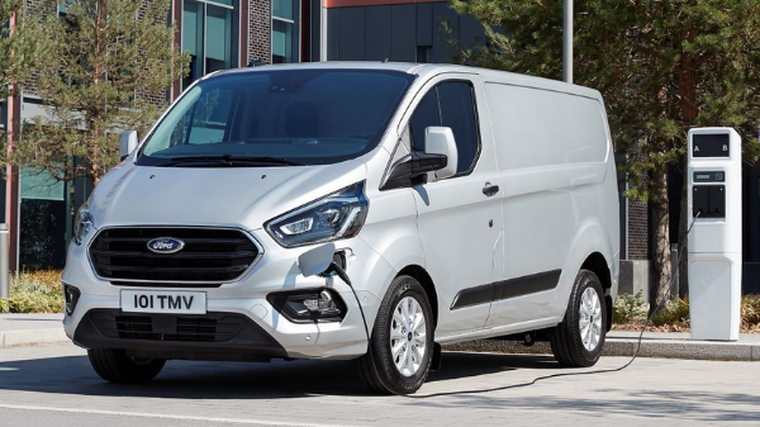 Ford New Zealand has welcomed rebates for consumers that have been introduced by the government through its clean car discount programme.
Simon Rutherford, managing director, says: "Ford Motor Company has and continues to invest significantly in no and low-emissions vehicle mobility solutions.
"Over time, we look forward to introducing an expanded range of fully capable electric and plug-in hybrid [PHEV] models to Kiwis."
The marque has three PHEVs available to order now – the all-new Escape PHEV, Transit Custom Van, pictured, and Tourneo.
The Escape and Transit Custom Van qualify for the $5,750 government rebate for new PHEV vehicles.
"We have made the decision to make the Transit PHEV more accessible than ever and have adjusted the price to make it a more viable option for people who want to drive a greener alternative," says Rutherford.
"Customer feedback was that they were prepared to pay a premium for the PHEV compared with the diesel, but we've been able to make it a more attractive proposition.
"From August 1, the Transit Custom PHEV will be available from $78,990 plus on-road costs, which enhances its consideration level for new van buyers because it now falls within rebate-eligibility requirements."
The second quarter of 2022 will see the introduction of an all-electric Transit Cargo with a range of up to 350km.
Rutherford says: "For tradies and other customers with key functional needs who are likely to be one of the groups most affected by future penalties, we are looking at providing them with alternatives in the new Transit Custom and Tourneo PHEVs.
"A range of 350km will likely be more than enough for the majority of city-based drivers, such as couriers and tradesmen, and is certainly far in excess of the average distance most people drive each day."
New powertrain options
Many Ford models will also fit into the government's proposed "no fee" band, which is scheduled for introduction on January 1.
For customers who still require the versatility of a ute, the two-litre bi-turbo Ranger with its 10-speed automatic transmission is fuel-efficient and one of the lowest carbon-emitting options in the utility segment.
"Its relatively low CO2 [emissions] will translate into being at the lighter end of the penalties in the ute segment in 2022," notes Rutherford.
Investment in this new technology has helped deliver more torque and power than the 3.2-litre engine to provide buyers with what they need from a performance perspective with the added benefit of a lower CO2 footprint.
"There's been a real step-change in the way EV and PHEV models are viewed, which makes it an exciting time to be bringing new energy powertrain options to the market," adds Rutherford.
"Our dealer partners are ready having completed technical training, and invested in charging infrastructure to become certified EV dealers and be at the forefront of the change.
"All new vehicles, such as F150 Lightning and Mustang Mach-E, are capturing the attention of enthusiasts around the globe, thanks to their incredible power, acceleration and performance capabilities.
"They also provide insights into what may well be possible for Kiwis in the future."