Ford NZ completes double in commercials
Managing director praises company's supply-chain team for "pulling out all the stops".
Posted on 07 January, 2022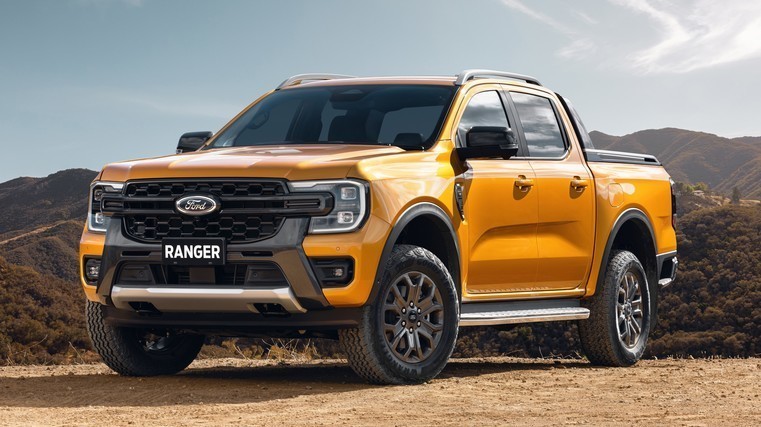 Ford NZ has rounded off a stellar year by taking out top model of 2021 as well as being the country's best-selling marque for commercial vehicles.
There were 12,588 Rangers registered last year for a 23.6 per cent share of the commercial market.
Compared to 2020, the blue-oval brand sold a whopping 57.6 per cent more utes than the 7,986 it registered in 2020.
In addition, the Ranger finished last year 4,149 units ahead of its main rival with the Toyota Hilux's total for 2021 coming in at 8,439.
As for the marques' table for commercials, Ford came top with 13,753 registrations for a market share of 25.8 per cent. Toyota was runner-up on 11,396 and 21.4 per cent.
Simon Rutherford, Ford NZ's managing director, told Autofile Online he is delighted with how last year panned out.
However, 2021 was not without major issues – accessing stock being a major factor, although the Ranger's dominance of the ute market has partially been down to getting plenty of product.
"It was a challenging year with Covid-19 and semi-conductors," says Rutherford. "We are just fortunate our supply-chain team pulled out all of the stops and protected supply for us."
He adds such issues will likely be with us for a while and we're unlikely to see any improvement until the second half of 2022.
"When it comes to the Escape, Puma and Transit, we're sitting on pretty big order banks and it's taking longer than we would like to get them to customers. Our Transits have been taking a long time to get built and we have a lot of orders for Rangers ahead of the new model arriving in mid-2022."