Floating Ferrari makes waves
FRIDAY FUNNY: Block of wood transformed into replica of a sports car in five months. PLUS – video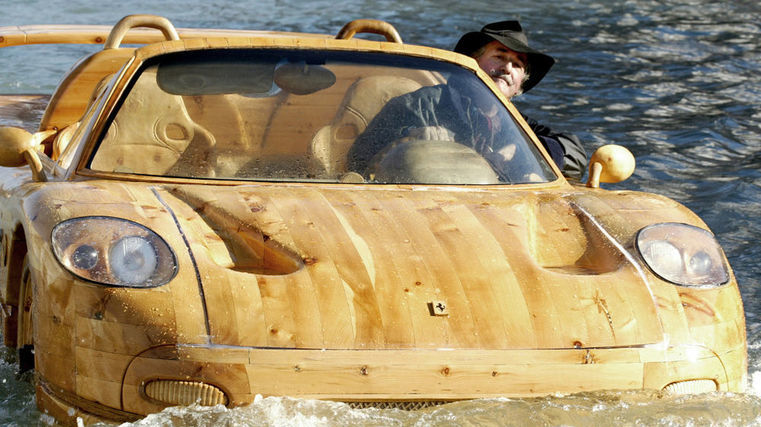 Cars may be banned in the city of Venice but an Italian craftsman turns plenty of heads whenever he takes a full-size wooden replica Ferrari out onto the water.
Livio De Marchi spent five months carving a block of pine wood into a boat shaped like a Ferrari F50, including mirrors and a prancing horse logo, before sharing the Venetian waterways with gondolas and water taxis.
The craft was completed in 2000 and weighs about 900kg and is powered by a Yamaha boat engine. It follows similar projects by De Marchi, which have included a wooden 1937 Jaguar, a Volkswagen Beetle and a Mercedes 300L gullwing.
Autofile will be bringing you a Friday Funny online every week and we would love to see any entertaining videos, pictures or stories related to all things automotive that you know of or want to share. Email them to editor@autofile.co.nz.