Fleeing driver pulls insane move
FRIDAY FUNNY: High-speed drama shows clever trick to evade police. PLUS – video
Posted on 20 August, 2021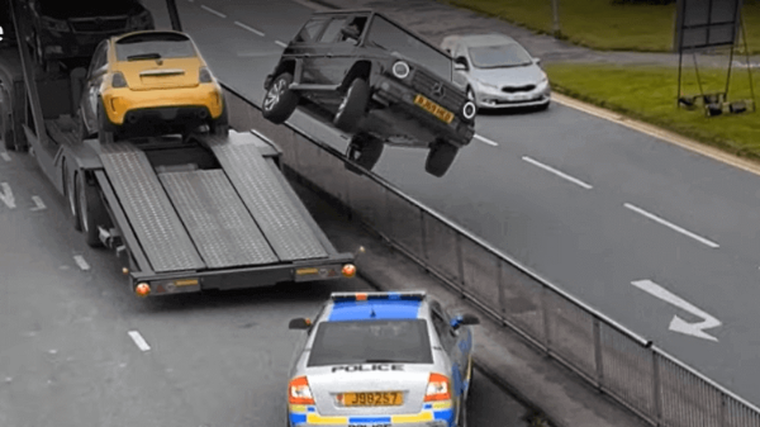 This viral video captures an amazing stunt someone apparently pulled off to escape a police officer who was giving chase.
The high-speed drama took an unusual turn when the fleeing Mercedes-Benz G-Class drove up the rear ramp of a truck and flew over the motorway barrier.
Although this extremely cool manoeuvre looks like a lot of fun, we would advise you to not try anything like this yourself … and as you may have guessed, the footage is actually some clever special effects.
Autofile will be bringing you a Friday Funny online every week and we would love to see any entertaining videos, pictures or stories related to all things automotive that you know of or want to share. Email them to editor@autofile.co.nz