Five stars elude Citroen
C4 misses out on top safety rating from Ancap for lack of far-side impact protection. PLUS – video
Posted on 29 November, 2021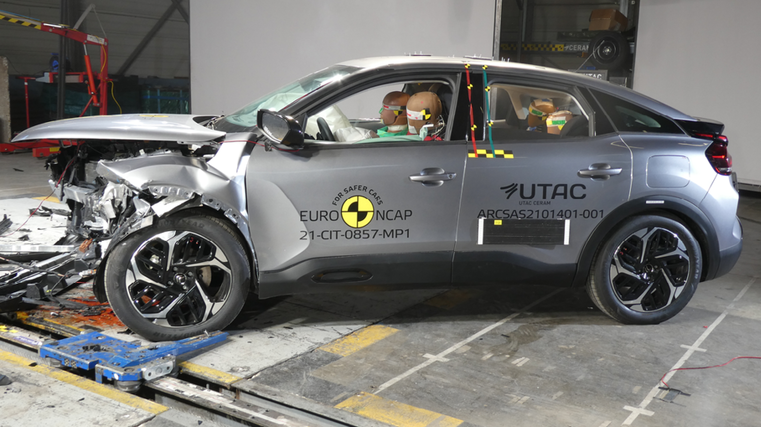 Ancap has issued a four-star safety rating for the recently released Citroen C4, saying its performance falls short in three out of four key areas of safety assessment.
The car, which was released in New Zealand in October, achieved scores of 76 per cent for adult occupant protection, 57 per cent for vulnerable road-user protection and 62 per cent for safety assist.
Child occupant protection, with 81 per cent, was the only assessment area in which the C4 reached five-star territory.
"Unfortunately, the Citroen's scores fell short in three of our four key areas of assessment meaning it was unable to meet the five-star safety standard," says Carl Hoorweg, Ancap's chief executive officer.
"Twenty-one of the 23 new models rated by Ancap to our current 2020-22 criteria have achieved five-star ratings, and this highlights the great work manufacturers are doing to provide the safest vehicles they can.
"It is likely that, with some small enhancements, Citroen could see the C4 elevated to five stars."
She adds a notable limitation for the C4 is its lack of far-side impact protection, which has been required through Ancap protocols since 2020.
Without this feature or an appropriate design counter-measure, the Citroen scored 0.12 points out of four in this area of assessment.