First Holden Dealer Team Monaro tipped to top $1m
"Significant piece of Australian motorsport history" prepares to go under the hammer. PLUS – video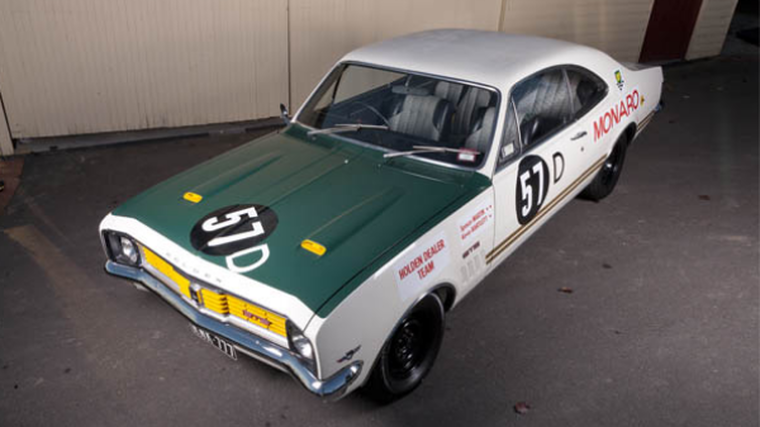 The first factory-built Holden HT Monaro race car, which was prepared by motorsport legend Harry Firth, is expected to fetch more than $1 million when it goes to auction on June 27.
Lloyd's Auctions in Australia is putting the No.57D car that helped launch the Holden Dealer Team (HDT) under the hammer.
Holden had tasked Firth with building the Monaro, launching the car and the team at the Sandown 300 in 1969 – but the car crashed only 45 minutes into the race due to brake failure.
Firth, who had previously worked at Ford, rebuilt the car and engine to a higher specification and the HDT Monaros went on to win Bathurst that year.
The Monaro going to auction is fitted with a 5.7-litre V8 and has 40,032km on the odometer.
"We expect that this incredible piece of history will break seven figures," says Lee Hames, chief operating officer of Lloyd's Auctions.
"This car is a significant piece of Australian motorsport history, not only shaping the success of Holden as a company, but also setting the stage for the domination by Holden and Peter Brock for the following two decades."
For more details about the auction, click here.