Ferrari sets lap record
Limited-edition SF90 XX Stradale knocks 1.4 seconds off record at marque's racetrack.
Posted on 20 November, 2023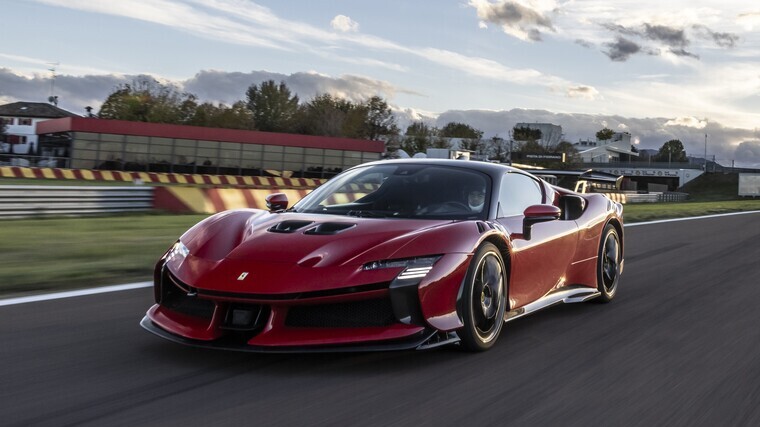 The fastest-ever lap of the Fiorano track in Italy by a road car has been set by a Ferrari SF90 XX Stradale.
The new limited-series special based on the SF90 Stradale clocked in at one minutes and 17.309 seconds.
It represents a new record for homologated road vehicles and the car was driven by Raffaele de Simone, Ferrari's head of development for test driving.
The vehicle was equipped with lightweight carbon-fibre wheels and Michelin Cup2R tyres, and its time was 1.4 seconds faster than that set by the original model equipped with the Assetto Fiorano package and the same tyres.
The test was carried out during October 16's media launch of the SF90 XX Stradale. The time and telemetry were independently measured and certified by a specialist third-party motor-sports agency.