Feebate accelerates used-car activity
Registrations soar ahead of government scheme with the Subaru Legacy leaping to the top of the pile.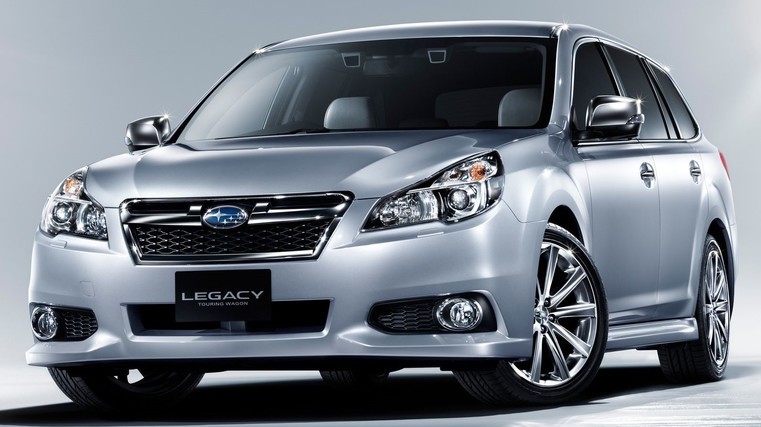 The number of used-imported cars registered in New Zealand more than doubled last month to 24,346, when compared to the 10,998 units in March 2021.
A surge in activity had been expected as dealers pre-registered cars ahead of the introduction of the full clean car discount scheme from April 1, which means high-emitting used light vehicles now attract charges of up to $2,875.
The Subaru Legacy, pictured, was the most popular model last month with 1,059 registrations – a 328.7 per cent increase from 247 units in the March last year.
Nissan's X-Trail was next with 896 units registered, followed by the Mitsubishi Outlander on 860, the Toyota Aqua with 738 and the Mazda Atenza on 652.
While most models in the top 10 made substantial gains from a year ago, the Aqua was the only one to record a decrease in registrations with its numbers down 6.2 per cent from 787 in March 2021.
However, the Aqua remains the leading model in the year-to-date standings on 2,488 units and a market share of 5.5 per cent.
Competition for the rest of the top-five spots was tight with the Legacy on 1,584 and 3.5 per cent, the X-Trail on 1,544 and 3.4 per cent, the Axela on 1,449 and 3.2 per cent and the Outlander on 1,388 and 3.1 per cent.
Toyota was the top marque in March with 5,287 registrations for 21.7 per cent of the market. This was up 66.9 per cent from 3,167 in the same month of 2021.
Nissan was the second most popular marque in March with 3,805 units, a market share of 15.6 per cent, and Subaru was third on 2,628 registrations, or 10.8 per cent.
Year to date, Toyota leads the marques' ladder with 11,172 registrations and a 24.7 per cent market share. Nissan was next on 6,784 and 15 per cent, with Mazda's 5,165 units putting it third on 11.4 per cent.