Experienced duo bolster NZGP line-up
Supercars star and Toyota Racing Series veteran both hope to be pushing for a podium spot in illustrious race.
Posted on 15 January, 2021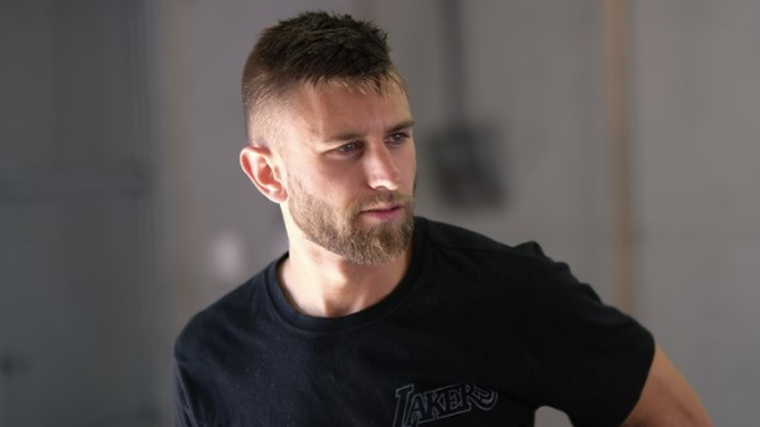 Supercar driver Andre Heimgartner will realise a long-held dream when he takes to the grid for the 2021 New Zealand Grand Prix.
The 25-year-old has joined a growing list of illustrious names that are preparing to battle for the title at Hampton Downs on January 24.
Heimgartner, pictured above, is best known for his V8 Supercar form but he is no stranger to single seaters having competed in Formula Ford on both sides of the Tasman between 2009 and 2013.
"At that stage the question was really which direction I wanted my career to go in," he says.
"For us we didn't have the money to go over to Europe and pursue single seater racing there. That meant I never did the TRS [Toyota Racing Series] series back then because of that and because of the direction we chose.
"At the time I was pretty upset about that because growing up we had high level top tier motorsport in New Zealand.
"The early years of TRS were part of that of course with some great names in New Zealand and international racing – Dan Gaunt, Earl Bamber, Mitch Evans and many more – and I used to watch them and think it would be awesome to race them. But it wasn't to be and we headed over to Australia and obviously it has worked out well for me."
While has has enjoyed success across the ditch, his desire to compete in New Zealand's premier single seater race – one of only two events outside of the Formula One World Championship to carry an official FIA Grand Prix title – has remained.
"The prospect of racing in the New Zealand Grand Prix is very exciting for me," he explains.
"It is something I've been wanting to do for a long time and it's definitely a bucket list item. I've obviously watched it many times and followed it since I was young, seeing the likes of Kenny Smith come back again and again.
"The car is very exciting. There's plenty of aero and it's very different to a V8 Supercar which has lots of power and not much grip. The single seater is lighter has more grip but less horsepower.
"I'm not going to put any pressure on myself. These young kids, they're bloody fast. I almost feel like an old guy at 25 … But of course, when the gloves are on and we get into the cars, we only want to win."
The team at Hampton Downs have been working hard to secure the line-up for the Grand Prix, billed as the "Race of Champions". Drivers already confirmed for the even include Shane Van Gisbergen, Greg Murphy, Daniel Gaunt and veteran Smith, who will make an unprecedented 50th start in the race.
Feeling confident
Also joining them will be Invercargill's Brendon Leitch, who is the most experienced TRS racer in the world.
The 25-year-old competed in championships in the first generation FT40 car and the more recent FT50. He has also tested the current FT60 car and has experience in the Tatuus chassis having raced last season in the Asia Formula Three Championship, a category that utilises the same chassis.
Leitch, pictured below, is confident he can be among the front runners and will draw on all his experience of the circuit.
"It's been disappointing to effectively say goodbye to my international drives because of the pandemic and the associated international travel problems that come with a situation like that," he explains.
"Dayle ITM has long been my major backer and the opportunity has come up to do the Grand Prix one more time, this time in the current car but with the familiar yellow backing and I'm looking forward to flying the flag and racing in TRS once again.
"There's absolutely no reason why we cannot be competitive from the first session of the event."
The MotorSport New Zealand-sanctioned Grand Prix – a joint venture by Hampton Downs and Speed Works Events – will run over the weekend of January 22-24. It marks the opening round of the TRS and there will be practice, qualifying and two races for drivers before the Grand Prix itself on the 24th over 28 laps.