EVs maintain grip on Kiwi gong
Hyundai NZ boss celebrates Ioniq 5 prevailing in a "highly competitive market".
Posted on 21 February, 2022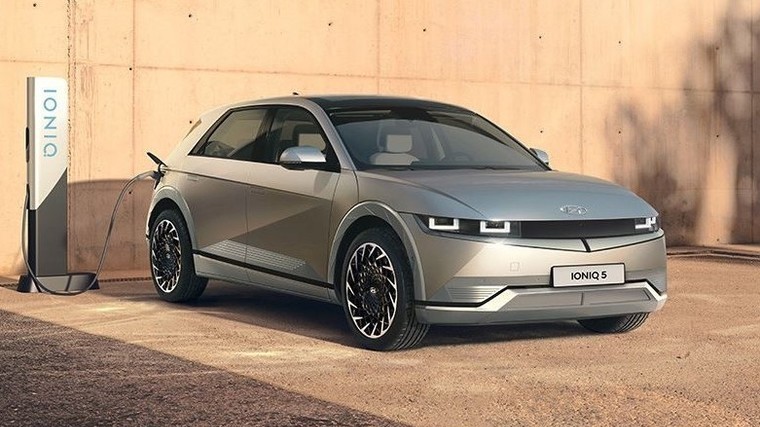 The Hyundai Ioniq 5 has scooped the 2021 New Zealand Car of the Year crown, the third electric vehicle in a row to claim the annual award.
It is the first time Hyundai New Zealand has won the trophy and is also the first time a Korean vehicle has taken out the honour.
Chris Blair, Hyundai NZ general manager, says: "Ioniq 5 receiving this award in such a highly competitive environment is immensely rewarding.
"The Ioniq 5 eco-friendly interior, coupled with zero emissions, demonstrates Hyundai's commitment towards leading the way in sustainable motoring.
"This model represents the new era of electric vehicles for our brand. It's the first model to be released under the Ioniq brand line-up, and so if this announcement is anything to go by then we're in for a real treat when Ioniq 6 and 7 reaches our shores."
Previous all-electric winners of the award, which is selected by members of the New Zealand Motoring Writers' Guild, were the Mercedes-Benz EQC in 2020 and the Jaguar I-Pace in 2019.
Guild members assess the finalists on a range of criteria including how the vehicle performs its intended role, its styling, ride and refinement, performance, value for money, safety features and environmental responsibility.
The other vehicles vying for the 2021 award were the Audi e-tron GT, Ford Escape, Kia Sorento, Mazda MX-30, Mercedes-Benz EQA, Peugeot 208, Skoda Octavia, Toyota Highlander and Toyota GR Yaris.