Emissions targets under attack
Colonial's chief executive highlights sticker prices of pure electric cars are almost double those of conventional vehicles.
Posted on 28 September, 2021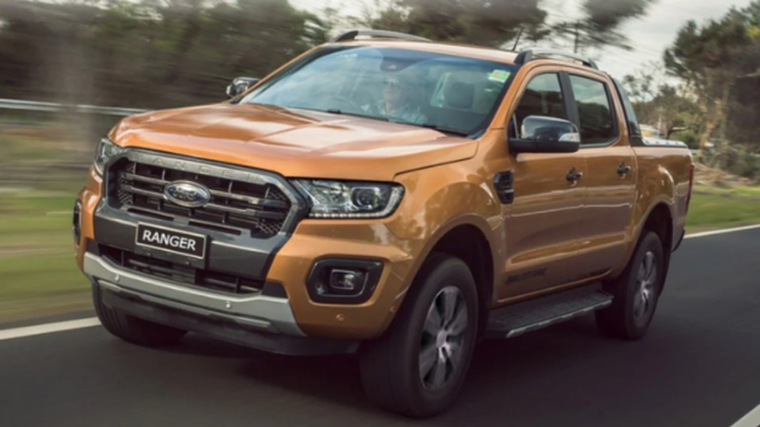 The single biggest issue around the government's clean car policies is the speed of required reductions emissions.
Graeme Gibbons, outgoing chief executive of the Colonial Motor Company, says it all hinges on the ability of vehicle manufacturers to develop and then supply product to fit the criteria with Europe, "in particular", having first option on most world supply.
"The second issue is around affordability," he adds. "Currently, a BEV is close to double the price of an equivalent conventional product."
In his annual report to shareholders, Gibbons notes the government introduced policies in June to reduce greenhouse gas emissions to 30 per cent below 2005 levels by 2030.
Among them is the clean car discount, known as the feebate, which is a consumer rebate to support a move from higher to lower-emissions light vehicles.
"The feebate does not differentiate between types of vehicles – light commercials are treated to the measure the same as passenger and SUVs," says Gibbons.
The scheme kicked off on July 1 with interim rebates for battery electric vehicles (BEVs) and plug-in hybrids (PHEVs) and is due to extend to all other light vehicles from April 1, 2022.
The fee applies to vehicles emitting 192 grams per kilometre of carbon dioxide (CO2) and over, he explains.
"There has been considerable controversy on the feebate scheme taxing light commercials when there is almost no alternative product available that wouldn't attract the fee – certainly not utes.
"The rush to get into line to buy a ute started immediately after the announcement – there are no BEV, PHEV or hybrid utes yet available for sale in the world."
The clean car standard, meanwhile, targets light-vehicle importers' fleet of sales and will apply penalties if their average CO2 emissions from 2023 exceeds set targets.
"Draft legislation to enact this standard was introduced this month," says Gibbons. "This policy aims to reduce average CO2 emissions of vehicles entering the New Zealand fleet from a reported 171gCO2/km in 2020 [passenger/SUV 161g, light 220g] to 105g/km by 2025 [passenger/SUV 102g, light 132g].
"This is a 39 per cent reduction and exceeding the rate of reductions for all other world markets.
"The clean car standard will apply a target reducing the limit and increasing the scale of penalty each year.
"For a relative measure, a new Ranger [pictured] with the latest technology two-litre bi-turbo and 10-speed gearbox is rated at around 205gCO2/km for two-wheel drive [2WD] and 225-243gCO2/km in 4WD – significantly lower than the current 3.2 version – under the more exacting World Harmonised Light-duty Vehicles Test Procedure [WLTP-3]."
Future products
"The only way to stay in the game is for manufacturers to build – and New Zealand distributors and franchisors to import – high credit-earning vehicles [BEVs and PHEVs] to balance their fleet-sales average emissions to be within the standard," says Gibbons.
"The challenge to meet the upcoming standards in the near-term future is enormous. New Zealand has the oldest fleet and highest per-capita vehicle population in the OECD.
"The policy's focus seems to be totally on greener, only one element of a 'cleaner, greener, safer' policy. There appears to be little or no policy to address the existing fleet."
New Zealand brands' EV product strategies and potential introduction timing for this country's small right-hand-drive market are closely held, adds Gibbons.
Mazda recently launched its MX-30, a full EV. Ford has brought to market the Escape PHEV and Transit Custom PHEV, also a plug-in hybrid but with a range extender. A full-size Transit Cargo EV is due in 2022.
Gibbons says: "Every manufacturer we represent is investing heavily in developing EV-type products, which will be necessary to have a place going forward.
"The motorised vehicle – be it a bike, car, SUV, utility, van, small and heavy truck or tractor – is not going away. They will evolve to have different forms of motive power utilising clean fuel be that electricity, hydrogen, biofuel or others yet-to-be identified.
"The media frenzy in recent times over autonomous vehicles and shared forms of transport replacing the motor vehicle is overhyped.
"The effectiveness, versatility and personal freedom the motor vehicle brings will continue to be of value to customers and a necessity for business operators.
Car dealerships
In terms of progress on Colonial's facility developments, "it almost feels like time has stood still", notes Gibbons.
"We can report the completion of the Macaulay Ford & Mazda and Southern Lakes Mitsubishi & Nissan service centres in Wanaka. Southern Autos' Botany facility for Suzuki and Isuzu was officially opened last month.
"Our two biggest projects remain as works in progress. Capital City Motors' hub in Lower Hutt is close to but not complete, although the Ford and the Mazda showrooms and workshops are operational.
"In Christchurch the Team Hutchinson Ford project is nigh and will be handed over later this calendar year.
"The fire-damaged workshop within MS Ford's leased facility in Nelson is still under reconstruction. Covid and an over-subscribed building industry is playing havoc with the cost of construction.
"The timeframes for completion of projects and the ability to commence new projects we have in the pipeline to complete our franchise brand upgrades continue to lengthen."
Trucks and tractors
The heavy-truck industry didn't experience a "consumer super-charged reaction" in the second half of 2020, but the key areas of forestry, infrastructure and distribution have "kicked up a gear" in 2021.
"Recovering overseas markets – Europe, US and Australia – have led to extended new build and delivery lead times for new trucks," explains Gibbons.
"Local truck body-build is now in a similar position of delays as the key factor in getting new customer trucks on the road."
Southpac continues to look to opportunities to grow its service and parts network. This year it opened a TRP parts store in Taranaki having opened a similar operation in Palmerston North the prior year, and it has appointed a second service dealer in Christchurch.
"This year we have purchased a property in Rotorua for settlement in early 2022," says Gibbons.
"This will enable a new service and parts outlet to be built along similar lines to the Southpac facility at Te Rapa in Hamilton."
Agricentre South continues to look for opportunities to expand and build on its representation in Southland and Otago of its main tractor brands – Case IH, New Holland and Kubota.
Meanwhile, the opening of the new facility in Cromwell enhances Agricentre's ability to deliver a "higher level" of customer service across Central Otago.
Looking ahead
"Our sense of well-being took a severe dent on August 17 as the nation plunged back into lockdown and all our insecurities were revisited," says Gibbons.
"More than 70 per cent of group staff are involved in vehicle service and parts business. Being in lockdown is not a great place to be, bringing a range of personal challenges for many of our employees and their families.
"Dealerships deal with products that need to be transported, prepared for sale and serviced with most dealership staff needing to be physically on-site."
Gibbons describes level three as very challenging to partially operate at, whereas level two is closer to normal for business with a relatively low intensity of public-facing foot traffic.
Looking forward, the company can see a "raft of challenges to navigate". These include the unpredictability of Covid-19 and ongoing international supply-chain constraints – particularly around the global semi-conductor shortage and EV batteries.
In addition, Gibbons flags up "evolution in terms of timing and pricing of new EVs", the unintended consequences that may play out with the clean car discount and related emissions standard policies, and "the underlying key driver of business – consumer confidence".