Making utes electric 'difficult'
Toyota NZ boss says challenges of torque and towing means workhorses are unlikely to change for at least 18 months.
Posted on 17 August, 2021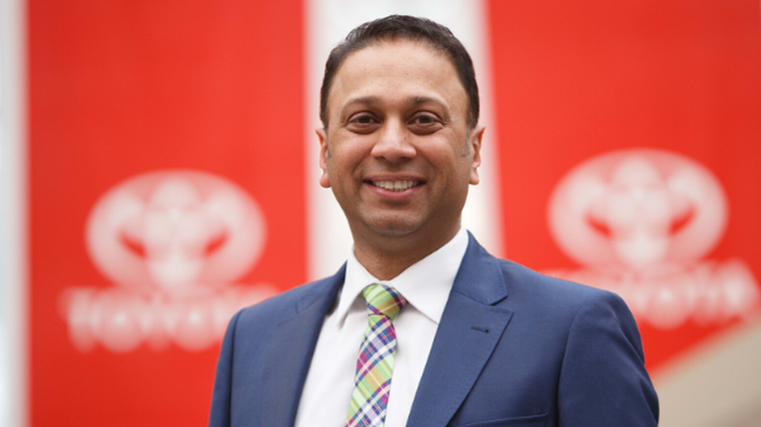 The chief executive officer of Toyota NZ believes the electrification of utilities will be one of the most difficult pieces of technology to get right.
"Even though a hybrid currently has a tow rating of two-and-a half tonnes, it doesn't give customers the confidence that it can perform at the level they need," says Neeraj Lala.
"Introducing that technology with a lot of torque is very difficult, so I can't see us having an electrified version of the Hilux in the next 18 months."
Speculation on the impending arrival of an electric Hilux resulted in Lala releasing a statement earlier this year saying it is "irresponsible to suggest customers stop buying non-electric vehicles" in anticipation of EV alternatives.
He says workers and businesses that need high levels of torque and towing capability should expect to rely on the Hilux for at least the foreseeable future.
In July, Toyota NZ received hundreds of phone calls following headlines claiming that hybrids would be included in the feebate scheme as soon as it kicked off.
The reality is it only applies to plug-in hybrids (PHEVs) and not traditional petrol hybrids. Lala, pictured, describes this as a "hugely complex area".
"When we refer to electrified vehicles, we are referring to cars that share common components – lithium-ion batteries, electric motors, a power-control unit and usually some fuel cells. We refer to hybrids, plug-in hybrids, battery electric and fuel cells as electric cars."
The rules applying to these vehicles aren't uniform, which can create confusion among consumers, the media and even government officials about what applies in which circumstances.
Emissions target
However, there is one unavoidable trait in the market and that's many Kiwis' obsession with utes.
"The Hilux being the number-one selling car in New Zealand is not our stated objective," says Lala, pictured. "Our stated goal is to be below our [emissions] target come 2023 and we can't achieve that if the Hilux exceeds more than about 32 per cent of our sales.
"As I've said to ministers and government officials, we will not be introducing more than about 32 per cent [of Hiluxes] in our mix of vehicles moving forward."
Lala doesn't buy into the notion that New Zealanders have an unwavering love for utes that will never be broken.
"The reason there are four or five utes in the top 10 new cars sold is because you've got so little choice," he says in an interview with the NZ Herald. "You really have three or four major ute brands.
"July year to date, there were about 36,000 sales in the commercial market. If you take utes as a percentage of our total market, it comes in at less than 30 per cent. Twenty years ago, they were just on 20 per cent. If you think of business growth over two decades, that's not an obsession."
Battery electric vehicle (BEVs) and PHEV rebates have seen sales of such models increase since they kicked in on July 1.
On the flipside, first-time registrations of utes have dramatically risen since then with consumers buying up big before the feebate scheme, or clean car discount, starts on January 1 when higher-emitting vehicles will attract penalties at point of purchase.
The government has also upped the stakes by setting a target to reduce vehicle emissions from the current average of 171g of CO2 per kilometre travelled to 105gCO2/km by 2025 for all cars imported.
"These penalties will start to kick in from 2023," says Lala. "We don't currently have a pure electric car in New Zealand, but I'm confident we will meet and exceed the target."
Electric plans
He believes the road to a cleaner fleet is not solely relying on BEVs because petrol hybrids, PHEVs and smaller, fuel-efficient conventional cars will pull New Zealand in the right direction.
"We're really encouraged that [Minister of Transport] Michael Wood has included hybrids and low-emissions petrol cars as part of the [full] feebate scheme."
As for market growth and what Kiwis want, Lala says attention should turn to the compact SUV market.
"The top 10 or the number-one selling car doesn't matter. What does matter is what we've seen over the past five years – the car market grow just over 23 per cent.
"In that time, compact and medium SUVs have grown by over 300 per cent. If you look at what's coming in at the moment, it's fuel-efficient and electrified vehicles in this segment."
Lala says Toyota plans to have seven EVs in the New Zealand market within the next four years.
"With the exception of our large SUVs, all our compact, small and medium [vehicles] will predominantly be electrified in the form of a hybrid powertrain. That's what's going to help us achieve our targets.
"We will have our first fully electrified compact SUV this year, as early as next month, and that will be on the Lexus platform. That car will qualify for the clean car rebate.
"And we will have our first electrified vehicle in the Toyota line-up, which will be on the RAV4 platform, in the middle of next year."