Electric Mini to be built in China
BMW finalises agreement to start producing an electric Mini in China, the world's largest electric vehicle market.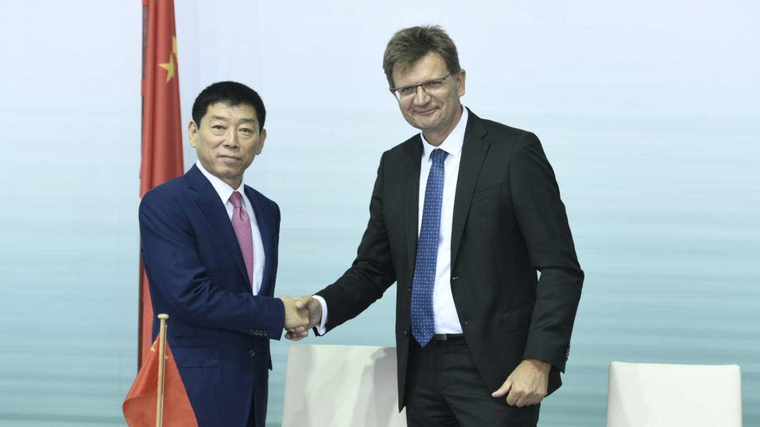 The BMW Group is set to start manufacturing electric Mini vehicles in China, sealing a 50:50 joint venture agreement to produce electric vehicles with partner Great Wall Motor.
BMW and Great Wall Motor's new joint venture, "Spotlight Automotive Limited", has been created to start developing and producing electric vehicles in China and will be located in China's Jiangsu Province, where a new state-of-the-art production facility will be held.
"Today's signing represents a new level of cooperation between China and Germany," said Harald Krüger, Chairman of the Board of Management of BMW AG, during the signing ceremony.
"This strategic partnership is a clear win-win for the BMW Group and Great Wall Motor, enabling us to contribute to China's ambitious plans to ramp-up new energy vehicles and reduce emissions in the mobility sector," said Krüger.
"Our experience as a pioneer and leader in the field of electrification, coupled with Great Wall Motor's proven track-record in efficient industrialisation, enables us together to drive the growth of the largest e-mobility market in the world," said Klaus Fröhlich, Member of Board of Management BMW AG for Development.
"With our joint approach, we can quickly scale up production and increase efficiency in the highly competitive segment of compact electric vehicles."
"Great Wall Motor and the BMW Group share a commitment to promote new energy vehicles. With the combined strength of both partners, our new joint venture will accelerate the uptake of electric vehicles," added Wei Jianjun, Founder and Chairman of Great Wall Motor, China's leading SUV producer.
Around 560,000 BMW vehicles were delivered to customers in China in 2017 – more than in the next two largest markets, the US and Germany, combined. China was also Mini's fourth-largest market in 2017, with around 35,000 units delivered.