Drop for new car market
MG 4 bursts into top five models as Toyota retains its dominance of sector.
Posted on 01 November, 2023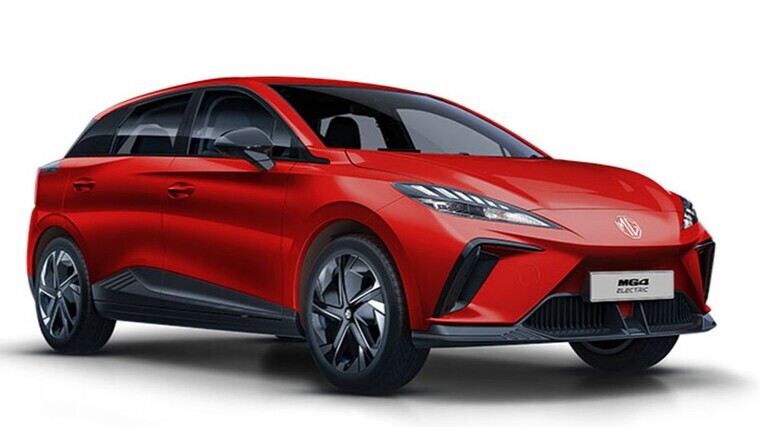 Registrations of new cars totalled 10,055 in October, which was down by 6.3 per cent from 10,736 during the same month of last year.
Toyota's RAV 4 was the best-selling model on 1,103 units to claim 11 per cent of the market. Its numbers were also up 48.3 per cent from 744 registrations in October 2022.
Second place went to Mitsubishi's Outlander with 529 and a 5.3 per cent market share, although its October tally was down 48.5 per cent from 1,027 sales a year ago.
Toyota's Corolla Cross and Yaris Cross were next on the models' chart with 368 and 359 registrations respectively, and the MG 4, pictured, completed the top five after recording 357 sales.
The year-to-date total for new passenger cars is 90,441 registrations, which is down 6.4 per cent compared to 96,658 by this time in 2022.
The RAV4 is well ahead of the pack so far this year after completing 6,899 registrations over the past 10 months and snaring 7.6 per cent of the market.
Suzuki's Swift is next on 3,353 units and 3.7 per cent, followed by the Outlander on 3,145, Mitsubishi's Eclipse Cross on 3,001 and the MG ZS on 2,818.
Toyota was the number-one marque last month with 2,683 registrations and a 26.7 per cent share of the market. It also leads the way year to date with 17,160 and 19 per cent.
Kia was second in October with 1,125 and a market share of 11.2 per cent, while Mitsubishi came third with 987 and 9.8 per cent. Rounding off the top five were MG and Ford with 594 and 569 respectively.
In the year-to-date standings, Kia sits behind Toyota on 9,203 units and a 10.2 per cent market share. Next on the ladder are Mitsubishi with 8,513, Hyundai on 6,053 and Suzuki with 5,893.