Driving into the future
All-electric concept from Lexus set to exit production lines during 2026.
Posted on 17 November, 2023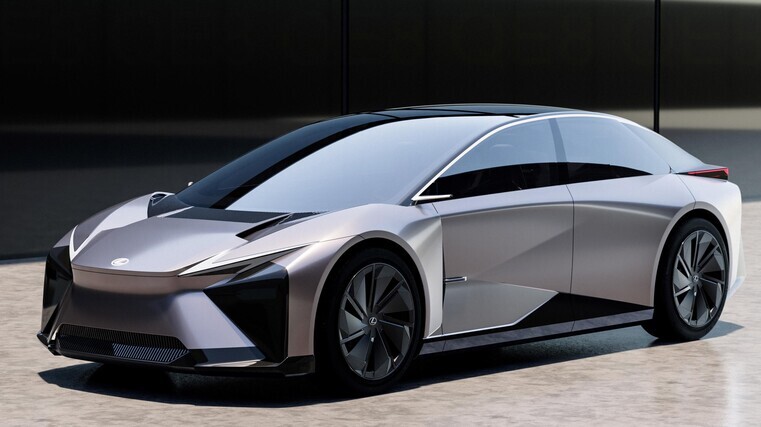 Lexus revealed a range of battery electric vehicle (BEV) concepts at last month's Japan Mobility Show under the theme "pushing the boundaries of the electrified experience".
The marque's booth hosted the global debut of the next-generation LF-ZC, set for release in 2026, along with the LF-ZL – its BEV flagship, which offers a glimpse into Lexus' future.
Andrew Davis, vice-president of Lexus NZ, says worldwide the marque is committed to becoming electric by 2035.
"This is an exciting time and our growing BEV product offering," he says. "The uptake of EVs in New Zealand and globally continues to accelerate each year as luxury-car buyers realise how seamlessly BEVs can fit their lifestyles.
"Seeing the LF-ZC concept introduced as part of the next-generation line-up is hugely motivating as it demonstrates positive, tangible steps towards the Lexus 2035 commitment.
"Around 90 per cent of Lexus cars sold in New Zealand this year were electrified. We're looking to continue our carbon-reduction journey as more fully electric models and options become available.
The LF-ZC, pictured above, gets its name from Lexus future zero-emission catalyst. It's due for market launch in 2026. As the name suggests, it forms the "catalyst" of new experiences in the electric age including elevated driving dynamics, uncompromised design and exclusive services.
Joining the production concept is the LF-ZL – with the last letter standing for "luxury". It's a BEV vision concept that offers a glimpse into a future where mobility, people, and society are "seamlessly connected".
Offering an unparalleled level of personalised customer interaction with the vehicle, it provides distinctive driving experiences for each individual, taking hints from their actions and making ongoing suggestions.
"This future flagship model aims to present a sustainable luxury lifestyle that empowers customers to live in tune with their needs while reducing their environmental and social impact," according to the marque.
About the LF-ZC
Lexus says the LF-ZC delivers hallmark craftsmanship, characterised by its sleek proportions, low centre of gravity, spacious cabin, and "an emotionally charged" design that blends functionality and aesthetics.
Next-generation Lexus BEVs will build on technologies presented in the RZ, such as the seamless drive-force control by the all-wheel-drive Direct4 system and the natural, linear steering feel provided by steer-by-wire.
The digitised intelligent cockpit features situation-based functionality where customers can access the features through an immersive control interface, the new software platform called Arene OS.
This interface allows continuous updates of functions including advanced safety technology and multimedia features, while the car adjusts its fundamental performance characteristics, such as acceleration and handling to driver preferences through software-enabled hardware.
Advanced AI technology in the voice-recognition system provides an attentive and responsive system that responds to commands with perceptive suggestions. Going beyond conventional navigation features, it provides route and mode recommendations that align with drivers' preferences by considering daily activity patterns and even their mood.
Throughout the interior, the bamboo CMF – colour, material, finish – concept represents a Lexus focus on utilising circular resources while delivering a better driver experience through innovative interior design.
About the LF-ZL
A future flagship luxury model is represented by the LF-ZL, pictured below. It aims to offer a prestigious ownership experience beyond just the car, driven by innovation in next-generation BEV architecture and software advancements from the new Arene OS.
The LF-ZL has a spacious and serene cabin where traditional omotenashi features are elevated through technology for an "unprecedented mobility experience". Omotenashi is a Japanese expression that roughly describes concepts of hospitality and mindfulness.
By harnessing the full capabilities of Arene OS, Lexus has established advanced information integration that learns and anticipates the driver's needs resulting in a personalised mobility experience and enabling interaction with a range of societal infrastructure and services.
The car's onboard sensors work with digital data from the surroundings. When drivers point to objects or places of interest during their journey, its display promptly delivers information along with voice guidance. This enables the car to enhance the connection between occupants and their surroundings.
Utilisation of big data allows management of the charging process and power supply, enabling the vehicle to seamlessly connect to the network and integrate mobility solutions with its owner's lifestyle.