Drivers have eyes on big prize
New championship season shifts into gear as field chases down record $175k prize package.
Posted on 14 January, 2022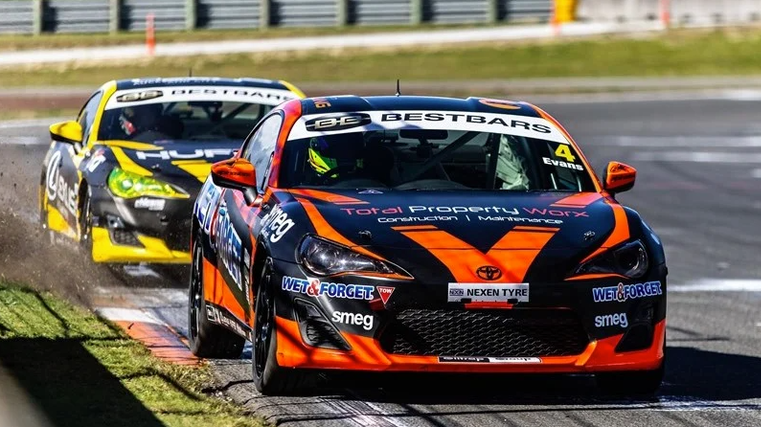 A close battle for the Toyota 86 Championship is predicted this year with 22 cars set to take the start at Highlands Motorsport Park for the opening round on January 14-16.
The biggest prize package for a domestic New Zealand motorsport championship is up for grabs in the 2021/22 series, with a test with the V8 Supercars team Triple Eight Engineering topping the $175,000 prize pool.
Testing at the end of last year at Hampton Downs suggests the six-round competition will be tight, with little more than a second-and-a-half covering the first 16 drivers.
Leading the pack was Hugo Allan in his Heart of Racing entry, while the top two from last year's championship – Rowan Shepherd in a Speed Works car and Simon Evans in a Wet & Forget vehicle – are also expected to feature strongly again this campaign.
The rest of the field sees a mix of experienced drivers and rising talent, while Todd Prujean, William Morton, Dion Pitt and Sam Cotterill will all be chasing rookie honours.
Toyota 86 Championship 2021/2022
Round 1 – Highlands Motorsport Park, January 14-16
Round 2 – Mike Pero Motorsport Park, Ruapuna, January 21- 23
Round 3 – Hampton Downs Motorsport Park, February 11-13
Round 4 – Pukekohe Park Raceway, March 4-6
Round 5 – Bruce McLaren Motorsport Park, Taupo, March 25-27
Round 6 – Hampton Downs Motorsport Park, April 22-24
Photo: Tayler Burke