Drive Electric Week kicks off
International Drive Electric Week in the South Island is about to kick off, with many electric vehicle-related events and festivities planned for the September 8-16 week.
Posted on 07 September, 2018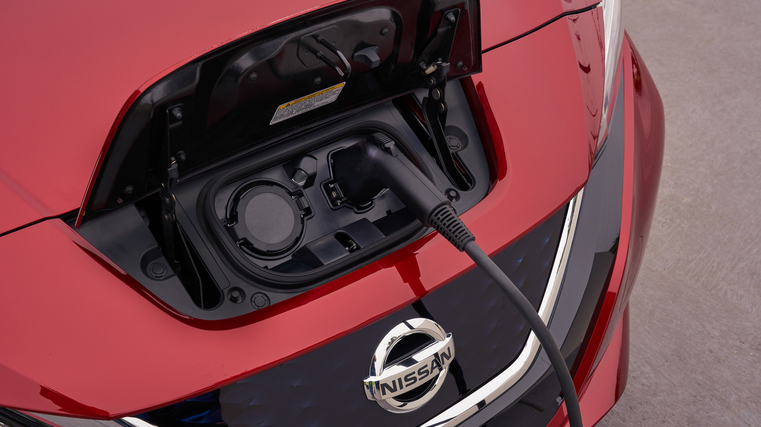 The eighth annual international Drive Electric Week (DEW) in the South Island will be held September 8–16, with a day of fun, education, outreach and a spot of science in Cromwell kicking off the week.
DEW is an international celebration of electric vehicles (EVs), with more than 300 events across the US, Canada and New Zealand and more than 120,000 attendees.
Through test drives, rides, news conferences and community outreach, DEW events demonstrate how EVs provide cleaner air, save consumers money, and are more fun to operate than conventional vehicles.
DEW events are primarily organised by volunteers in big cities and small towns, giving neighbours the opportunity to talk about EVs with one another.
Many events feature ride-and-drives because the best way to learn about EVs is to test drive one and experience the smooth ride and instant torque, in a non-sales setting.
Christchurch Local William Stewart is planning on driving his 2013 Leaf to the event.
"I'm really looking forward to pushing my leaf to the limits. People always say that you can't do long distance travel on a leaf, so I want to prove them wrong. I'm going to drive to Invercargill this week and then head back via Cromwell on my way home," says Stewart.
His longest previous foray was to Lake Tekapo.
"Tekapo cost me $35 return for electricity, compared to about $150 in my petrol car, so for me, EVs mean that I can afford to take more road trips, which seems to me to be the quintessential kiwi experience".
Ecologist and FliptheFleet founder, Henrik Moller, is keen to "accelerate the uptake of electric vehicles in New Zealand" through science and crowdsourced data.
"This weekend we're looking to test battery health measuring systems and the effect of tyre pressure on EV range. We want to amass evidence for EVs in New Zealand conditions".
"If people could see the figures about the impact on their lives and on the planet, they would be able to make more informed decisions," said Moller, a Nissan Leaf owner for the past four years.
Cromwell
Kicking off the festivities for the South Island, EV drivers will converge at the Highlands Motorsport Park in Cromwell, for a day of fun, education, outreach and a spot of science.
The morning kicks off with citizen scientists using their EVs to conduct experiments to test the reliability of battery health and internal resistance measures and the effect of tyre pressure on energy efficiency range.
The public are invited to arrive from 11 am for test drives, rides and general information gathering.
At noon, there will be presentations from EV and motoring experts, followed by the main event at 1pm: A drag race between the Chargenet Tesla Model S and the Highlands Motorsport Ferrari.
The day will end with two circuits of the main race track by all participating EV vehicles.
The Otago Electric Vehicle Society are grateful to generous sponsorship from ChargeNet NZ, The Better NZ Trust and Highlands Motorsport Park to make this event possible. The science exercises are part-funded by a Participatory Science Project awarded by Otago Museum as part of the government's Curious Mindsportfolio.