Deposits paid sight unseen
There aren't even photos of an all-new luxury SUV to look at yet, but that hasn't stopped 20 Kiwis stumping up $10k.
Posted on 22 October, 2021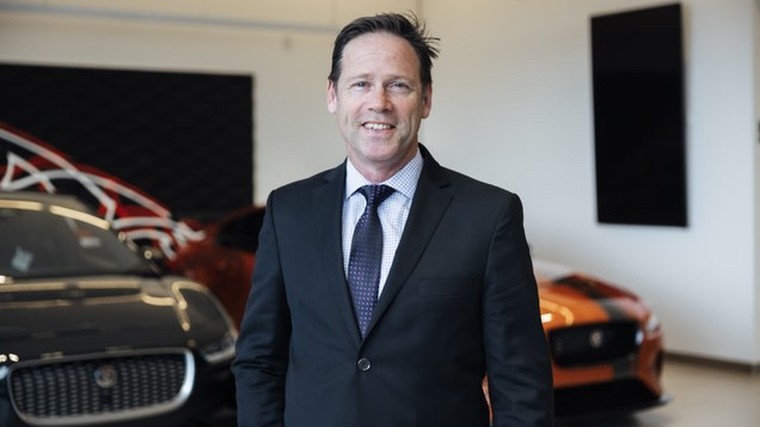 Consumer demand has been high for the next-generation Range Rover even though its price, launch date, images and specifications have yet to be announced.
Lee Small, dealer principal at Archibald and Shorter in Greenlane, Auckland, has had more than 20 customers place $10,000 deposits to secure early ownership.
This will be recalibrated to 20 per cent after the pricing of the new vehicle has been released.
"Certain cars have hype around their launch, but we've never seen a groundswell of customers eager to secure a vehicle they don't know a lot about," says Small, pictured.
"I've worked in the industry for more than 28 years and we've sold hundreds of Range Rovers, but it's rare to see this much early demand.
"It's testament to the brand and not to dissimilar to people who camp out in front of an Apple store to purchase a new iPhone, but at least they know when they'll get their hands on one."
He is expecting about 50 New Zealanders in total to front up with their deposits before official orders open.
Steve Kenchington, chief executive officer of Jaguar Land Rover NZ, says: "The fact we're seeing customers willing to buy the new Ranger Rover sight unseen is testament to the fact our product teams have nailed the design time and time again.
"I'd also suspect the global semi-conductor shortage, which is affecting production of everything from iPhones to washing machines and televisions to cars, is prompting Kiwis to try to jump the global queue and guarantee themselves this latest version without delay."
He adds the semi-conductor crisis is the result of a "perfect storm" of factors stemming from the Covid-19 pandemic, challenges with production, and a spike in global demand for technical and luxury goods.
The current Range Rover has been on sale since 2013 with a starting price of $221,900.