Demand for SUVs boosts carmakers
Hyundai and Kia enjoy improving fortunes, while other Korean companies see sales numbers slide.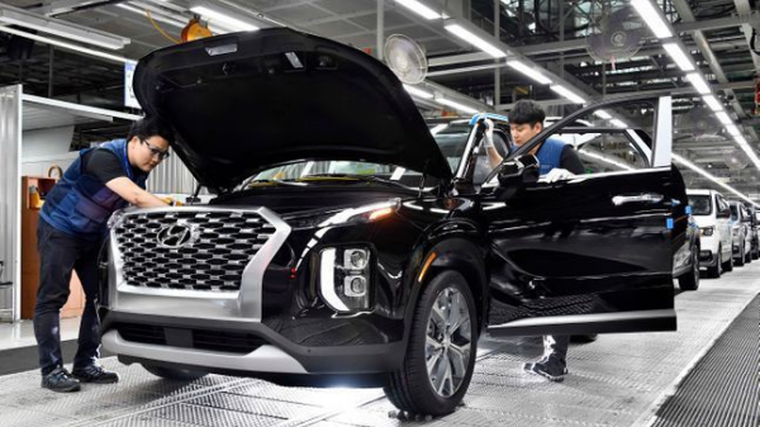 Robust overseas demand has helped South Korean carmakers' sales increase by 12 per cent in March when compared to the same month a year earlier.
Latest industry data shows five companies – Hyundai, Kia, GM Korea, Renault Samsung and SsangYong – sold a combined 672,643 units last month, up from 601,082 a year earlier.
While domestic trade slipped 6.7 per cent to 140,971 vehicles, sales overseas jumped 18 per cent to 531,672.
Hyundai led the charge over that period as its sales climbed 22 per cent to 375,924 units from 307,176, and Kia's rose 8.6 per cent to 251,362 from 231,543.
Hyundai and Kia issued a statement saying increased sales in March were "due to a base effect as their sales were affected by disrupted productions and sales following the outbreak of Covid-19 virus in the same month of last year".
March's results were boosted by growing interest for Hyundai's Palisade, Tucson and Santa Fe SUVs and Kia's Sportage and Sorento SUVs, reports the Korea Herald.
The overall increase for the South Korean companies was tempered by Renault Samsung, GM Korea and SsangYong suffering declining sales last month.
Renault Samsung Motors reported a 43 per cent year-on-year drop to 8,572 cars, GM Korea slipped 22 per cent to 29,633 units, and SsangYong's numbers were down 24 per cent to 7,122.
For the first quarter of 2021, the five carmakers' combined sales grew by 7.4 per cent from the same period a year earlier to 1.82 million units.