December issue out now
Dealers and F&I providers come under scrutiny, discover what industry organisations have told the select committee looking at clean car legislation, industry statistics, market reports, and more.
Posted on 03 December, 2021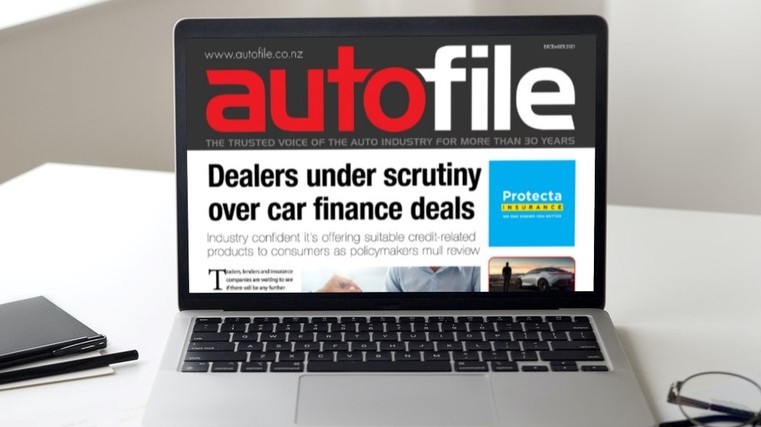 Dealers, lenders and insurance providers are waiting to find out if more tweaks will be made to laws around motor-vehicle finance and add-ons following a Commerce Commission review.
After a meeting with the regulator on November 23, the Financial Services Federation is confident most car dealers and F&I providers are doing the right thing.
Autofile also has tips on how businesses can comply with changes to the Credit Contracts and Consumer Finance Act, which came in on December 1.
Emissions targets for the clean cars programme need to be "corrected" to avoid the new-car industry facing "crippling penalties".
That's the MIA's warning to the select committee considering submissions on the Land Transport (Clean Vehicles) Amendment Bill. Plus: What the MTA and VIA are recommending to the government.
Meanwhile, VIA is calling for the emissions trading scheme to be overhauled with a universal carbon tax considered as a way to positively impact climate change. It adds: "Abundant, cheap, green electricity is the most important thing to motivate the electrification of every industry." Plus: how the emissions reduction plan is likely to impact on the automotive sector.
• Nelson-based i4 checkpoint Ltd has been approved for entry certification on used-imported light vehicles.
• Jim Gibbons, at his last AGM as Colonial's chairman, says vehicle supply to New Zealand is still a major issue in Covid-19's ongoing wake.
• Dave Harris, who has stepped down as the MTA's president, admits it's beyond him how some businesses have survived challenges thrown at them.
• David Crawford, of the MIA, says it's time for the government to "start listening" and to "let us out – now".
• Hunter McElrea has been confirmed for the Indy Lights series. He's just one step from the main championship.
• Meet Robotaxi – set to hail in the new era of autonomous passenger services.
• And Emma Gilmour chats to Autofile about being the first female driver signed by McLaren Racing.
Plus: The best industry statistics around, market reports on Turners and Geneva Finance, new cars, disputes, industry movers and much more.
To read the December edition of Autofile, click here.