Dealership's bloopers on ice
FRIDAY FUNNY: Commercial shoot shows polar bears aren't so good in cold conditions. PLUS – video
Posted on 14 January, 2022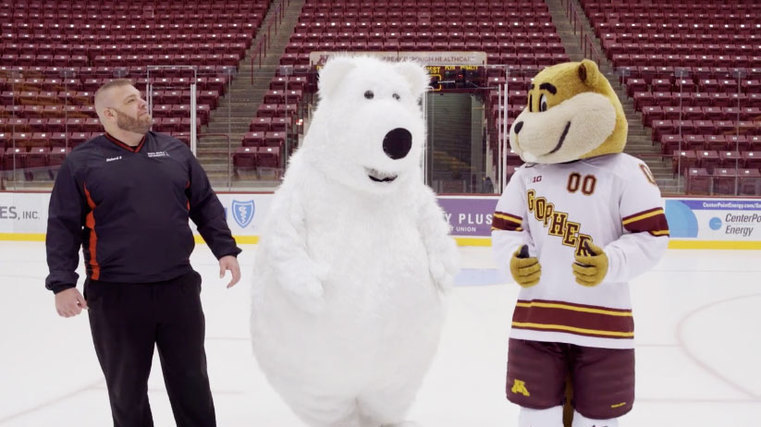 An American car dealership joined forces with its local ice hockey team in Minnesota to film a commercial at the side's ice rink. The result? Some really funny out-takes.
The advert stars the polar bear mascot of White Bear Mitsubishi and Goldy Gopher, the mascot of the Minnesota Golden Gophers hockey team, and from the compilation of bloopers below it is clear one was more prepared for the ice than the other.
The dealership shared the collection of hilarious gaffes on YouTube in late 2016. It soon swept the internet and is going viral again at the start of 2022 after being shared by a number of high-profile people on social media.
Since it premiered online, the video has clocked up more than 3.6 million views.
Autofile will be bringing you a Friday Funny online every week and we would love to see any entertaining videos, pictures or stories related to all things automotive that you know of or want to share. Email them to editor@autofile.co.nz