Dealership opens new store
GWD Toyota makes the short move into a purpose-built facility focusing on the customer experience.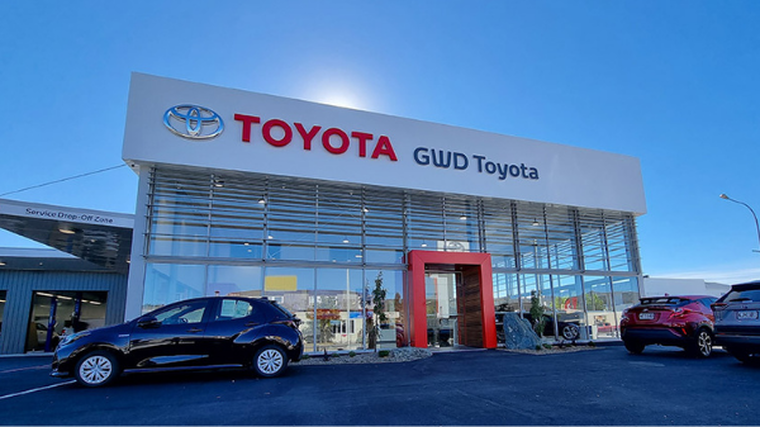 An automotive group has moved an Alexandra dealership across the road from its old site and into a newly built store.
GWD Toyota on Centennial Avenue now boasts a modern showroom, a service area that features a seven-bay workshop, and an on-site EV charging station.
The dealership is part of the GWD Motor Group, which was established in 1906 and also has stores in Queenstown, Gore and Invercargill.
Glen Rutherford, the group's chief executive officer, says the customer experience has been the focus of creating a better facility, from the initial design of the store through to the approach taken during the build.
Service disruption was also kept to a minimum with the new site being across the road from GWD Toyota's previous premises.
"We wanted to build a destination for our clients and the community, showing GWD's and Toyota's commitment to the brand in Central Otago," explains Rutherford.
"The new store is a striking modern building that is easy for our customers to use whether they're shopping for a vehicle or bringing their car in to the workshop. We also managed to continue servicing the community while the build was taking place."
Steve Prangnell, Toyota New Zealand's general manager of franchise development, says the new store opened on June 18 and is an example of the marque's commitment to "providing the highest level of service to our customers".
"Regardless of where in the country Toyota customers are located, we want them to experience excellent customer service in modern facilities," he adds.
"This investment shows how important the link between Toyota and the local communities we operate in is to us as a brand."