Dealership defends online ad
Investigation upholds complaint but Hamilton business maintains it did nothing wrong.
Posted on 21 January, 2022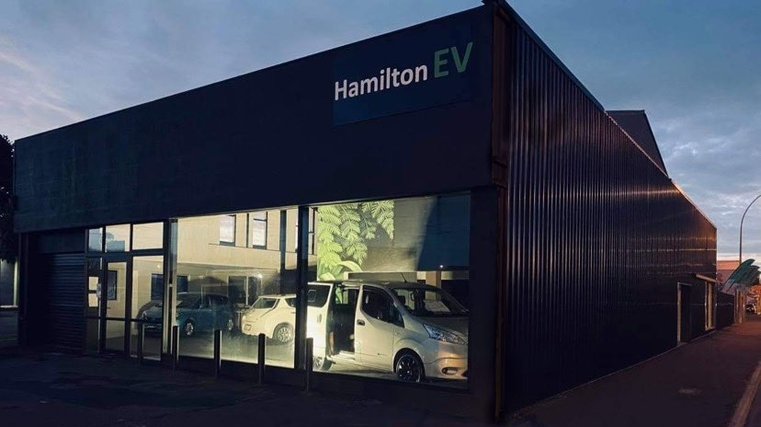 A car dealership has hit out at people who want to be "nasty … and try and start arguments online" after it was found to have fallen foul of the Advertising Standards Code.
The Advertising Standards Authority (ASA) has upheld a complaint about a Facebook advertisement for Hamilton Electric Vehicles, saying it was misleading because it featured a poster that looked similar to the government's Unite Against Covid imagery.
A sponsored post for the dealership appeared in the complainant's news feed and included a photo of the company's entrance, which displayed three Covid-related posters.
At the top was a Freedom and Rights Coalition poster in the style of the Unite Against Covid branding with the text, "All welcome – Vaxed & Unvaxed. Our business does not discriminate. Unite against Discrimination."
The poster was next to an official QR code sign that customers use to scan in when visiting businesses.
ASA's decision notes: "In the Facebook post to the right of the photo was the text: 'Friday feels (heart and car emojis) – freedom is a thought expressed through our actions, fear and division does not lurk in our EV world (heart emoji)."
The complainant said the advert was misleading because it implied the government supported the message that vaccinated and unvaccinated people were equally welcome at Hamilton Electric Vehicles. They also suggested it used official Covid-19 branding without permission.
ASA's complaints board agreed the likely consumer takeout was that Hamilton Electric Vehicles does not support the use of vaccine passports and "will welcome vaccinated and unvaccinated people alike into its business premises".
"The advertisement was misleading because it included an image of a poster which was visually very similar to the government Unite Against Covid advertisements and this could be confusing for consumers when it appeared in their feed as a sponsored post," it adds.
The published decision says the complaint was upheld and the advertisement removed.
However, Hamilton Electric Vehicles says it did not ditch the advert and suggests any complainants should have contacted the company directly.
"The advert was not 'removed' it simply ended when it was scheduled to end … and over 3,200 people had seen it when the ASA contacted us and only one person complained, we took legal advice and were so advised that we hadn't done anything wrong," explains the company in a Facebook post on January 21.
"When the advert had ended it was seen by over 24,000 people and by then two people had complained, not to us but in various online websites, chat groups and Facebook.
"Common human decency would be to address the issue with the people concerned, they didn't do that.
"When we post on our page it is from a place of kindness and sharing. Why some people want to be nasty and try and start arguments online is totally beyond us."
ASA's complaints board considered one complaint and its decision details the response it received from Hamilton Electric Vehicles, which defended the advertisement and said it was not misleading or in breach of copyright.
"What a joke ... I'm not interested in entertaining this woke dribble," Hamilton Electric Vehicles told ASA.
"The ASA can do what it likes with whatever muppet took the time to complain. The signage remains. It is not misleading, it is not illegal, it is not copyright or a breach in any way, shape or form.
"Over 3,200 people have liked, seen or commented on the post and not one single person has taken exception to it, except this muppet."