Dealer secures vans contract
Company strengthens ties with Mercedes-Benz Vans and extends its offerings to customers in the lower North Island.
Posted on 03 August, 2021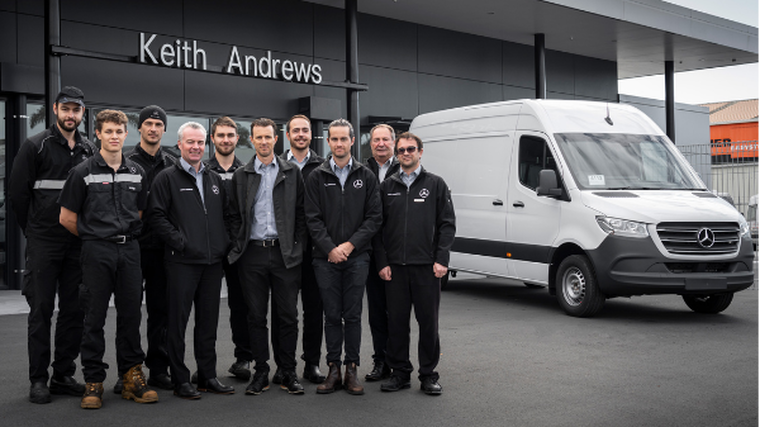 Keith Andrews (KAT) has been named as a new authorised Mercedes-Benz Vans sales, parts and service dealer in Palmerston North.
The company now represents the brand in four major centres across the North Island, with sites for the marque's light commercial vehicles and vans already established in Whangarei, Auckland and Hamilton.
KAT Wellington has also been appointed a Mercedes-Benz Vans parts and service dealer.
The developments mark a further strengthening of KAT's relationship with Mercedes-Benz Vans as it seeks to provide a "unified offering" across its North Island network. Its Whangarei branch also offers Mercedes-Benz passenger vehicle service and parts support.
Aaron Smith, managing director of KAT, says he is pleased at the appointments, which kicked in from July 31, and is looking forward to "supporting and building upon Mercedes-Benz light commercial customer base in the lower North Island".