Dealer brings race car down under
Czech brand predicts strong growth in the region once its R1 vehicle starts racing in early 2022.
Posted on 26 August, 2021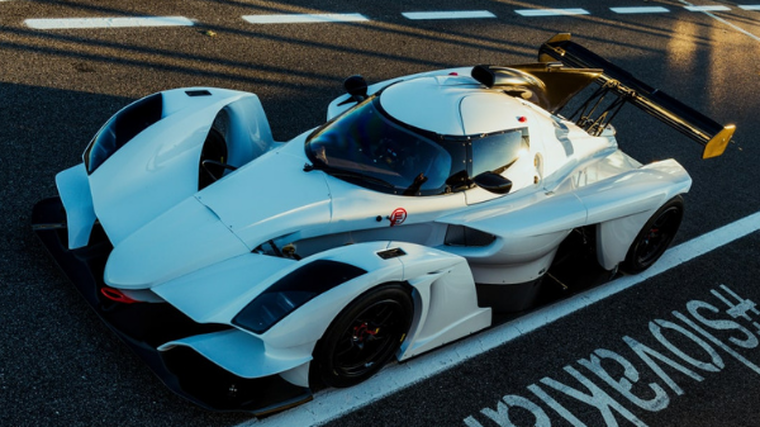 Praga Racing ANZ is the first official Praga Racing dealer for Australia and New Zealand in a new international network of R1 partners.
The new dealer in Melbourne will hold exclusive rights to represent Praga and the R1 race car, pictured, in the two countries.
It will be run by Nik Manukyan, owner of Euro MotorSport, and Rick Campbell, a racing-car driver and the owner of technology consulting firms.
Praga Racing ANZ joins Praga Racing Benelux – consisting of Belgium, the Netherlands and Luxembourg – and Praga Racing West in California as the first three Praga Racing dealer partners taking their place on the starting line with the Czech brand.
Mark Harrison, head of commercial operations at Praga Cars, says: "We are really pleased to have agreed terms with Rick and Nik, and look forward to helping them grow the brand in the region.
"The R1 is a cost-effective and easy to run mini LMP-style carbon racer that is now really starting to take off in the UK. I expect the same to happen in Australia and New Zealand in coming years given the historically close motor-racing links between our countries."
Praga Racing ANZ brings together two like-minded motorsport enthusiasts to promote the brand as the exclusive distributor and service agents of the R1 across Australasia.
Manukyan is one of Australia's leading prestige automotive performance and luxury car service specialists, has provided engineering expertise to the owners of high-performance European Supercars for more than 15 years.
And Campbell has indulged his passion as a racing-car driver on some of the most challenging circuits internationally across the Tasman, and in the Middle East, US and Europe.
Praga Racing ANZ will take delivery of the first two R1s in the third quarter of 2021 with a view to participating in a national race series in Australia starting in early 2022.
It will offer an end-to-end proposition for the purchase, servicing and support of its vehicles for track days and those wishing to race.
Tomas Kasparek, owner of Praga Cars, says: "We are already building two R1s, so we are anticipating strong growth in the region once they get racing in 2022."
The brand remains in discussions with other potential international R1 dealers in Africa, Asia, Europe, and North America. The first stage of its global network has been managed in a joint effort between its manufacturing and legal teams in the Czech Republic, and global commercial headquarters in the UK.