Curious dog crashes cart into Chevy
FRIDAY FUNNY: Pet's mischievous behaviour caps rough day. PLUS – video
Posted on 26 November, 2021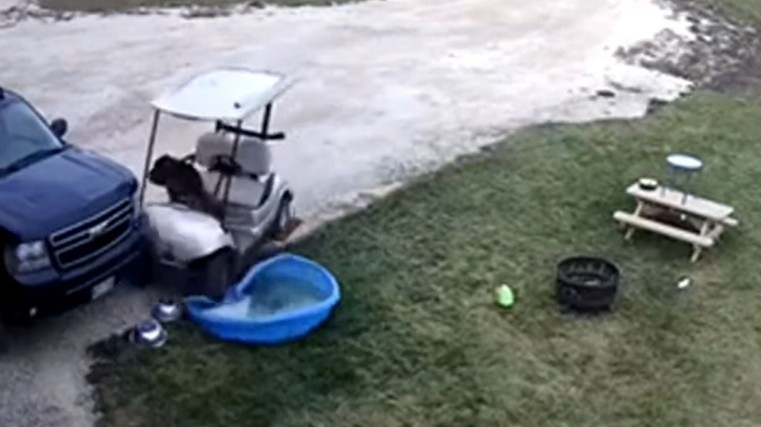 A couple was left fuming when they returned home one day to find a golf cart had been taken for a joyride and smashed into their family vehicle.
However, when they checked footage from the security camera at their home in Winnipeg, Canada, it turned out their pet dog was the one to blame.
Titan, a 10-year-old English mastiff, had hopped into the golf cart and accidentally leant on the accelerator sending the cart into an impressive U-turn before it crashed into the Chevrolet truck.
The surprising clip shows Titan casually walking away from the incident and his owners say the vehicle only suffered minor damage.
The family add the hilarious incident came on a rough day for the dog, who had been left sauntering around the property after being banned from the house's deck and his usual comfy cushion after being sprayed by a skunk.
Autofile will be bringing you a Friday Funny online every week and we would love to see any entertaining videos, pictures or stories related to all things automotive that you know of or want to share. Email them to editor@autofile.co.nz