Cow rides in minivan
FRIDAY FUNNY: Owner finds unusual solution to shifting creature. PLUS – video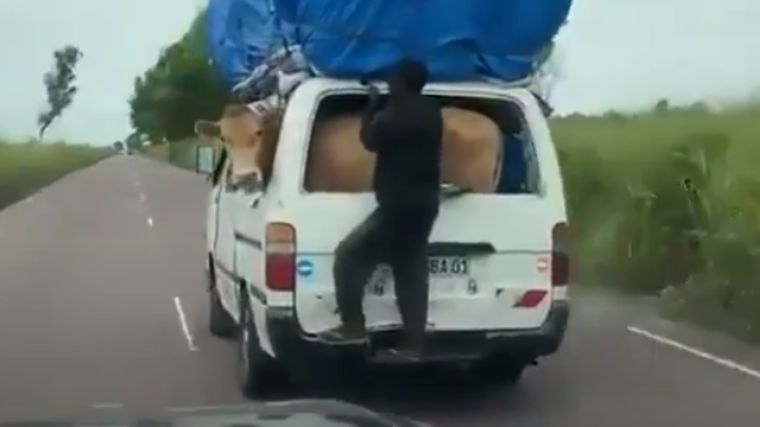 Where there's a will, there's a way, and that was clearly the case for whoever wanted to move the cow in this video.
The seemingly content bovine was spotted in the back of a minivan and left road users chuckling as they passed by.
While the creature hangs its head out of the rear window, a man is left to ride on the outside of the vehicle, which is also heavily laden with luggage.
It is not known where the video was filmed, but it has been praised on social media as "jugaad", an Indian term for a flexible approach to solving a problem.
Autofile brings you a Friday Funny online every week and we would love to see any entertaining videos, pictures or stories related to all things automotive that you know of or want to share. Email them to editor@autofile.co.nz