Corolla clocks two million kilometres
FRIDAY FUNNY: Driver who undertakes epic newspaper round six days a week thinks trusty car will "go forever".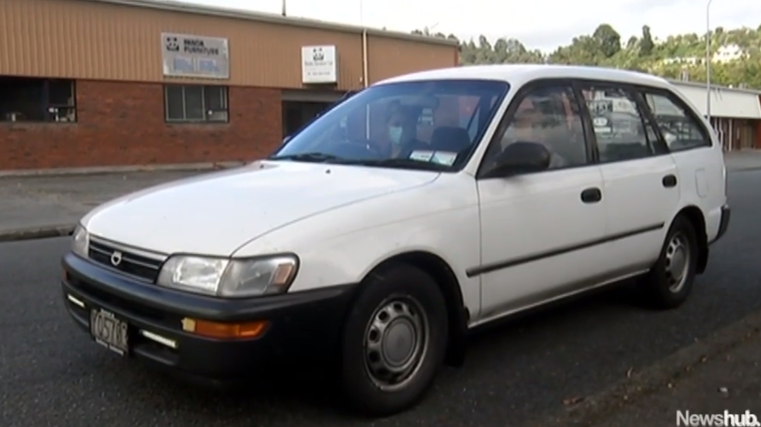 A motorist has described his 1993 Toyota Corolla as a "good old girl" after it racked up more than two million kilometres, and he has no intention of taking it off the road anytime soon.
Graeme Hebley bought the car 22 years ago and clocks up 10,000km a fortnight in it as he makes the return journey from Upper Hutt to New Plymouth six days a week to deliver newspapers.
The impressive efforts of the vehicle and the 71-year-old's description of it can't help but bring a smile to your face.
"I watched it click over and I thought two million, wow that's pretty good. Pretty good old girl," says Hebley. "It's got to be a she … it's hardworking, reliable, efficient."
He told Newshub good driving and regular servicing were the secrets to getting plenty of mileage out of the car, with the same mechanic checking it over every two weeks.
Even the mechanic was surprised the Corolla passed the milestone but Hebley is far from done with the Corolla and adds: "To be honest, I think it'll go forever."
To see Newshub's report on Hebley and his trusty Toyota, click here.
Autofile will be bringing you a Friday Funny online every week and we would love to see any entertaining videos, pictures or stories related to all things automotive that you know of or want to share. Email them to editor@autofile.co.nz.