Concepts for electric future
Subaru Corporation and STI's "future focus is firmly on electrified technologies", says New Zealand MD.
Posted on 19 January, 2022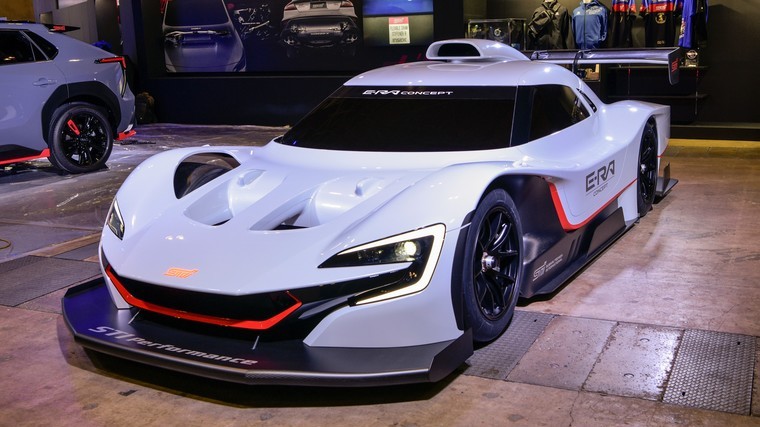 Subaru Corporation and its motorsport subsidiary, Subaru Tecnica International (STI), have revealed two electric concept models at Tokyo Auto Salon.
Making their public debut this week were the dynamic-looking STI E-RA and Solterra STI.
The STI E-RA, pictured above, is based around the electric race car of the same name being developed under STI's near-future and motorsport-focused STI E-RA Challenge Project.
The project has been launched to gain experience with technologies for the carbon-neutral era.
The concept name E-RA stands for "electric record attempt" and there are plans for this bespoke, high-downforce vehicle to achieve that ambition.
After testing the STI E-RA during 2022, this model's first goal will be to challenge the lap time of 400 seconds – that's six minutes and 40 seconds – in the time-attack category at Germany's infamous Nurburgring circuit.
The system will deliver up to 800kW by utilising Subaru's all-wheel-drive (AWD) technology and its four electric motors.
The Solterra STI concept, pictured below, is based on the marque's all-electric SUV, which made its world debut in November.
Featuring a roof spoiler, cherry-red under spoilers and other special parts on its exterior, the model inspires the marque's "superior driving dynamics".
Wallis Dumper, managing director of Subaru of New Zealand, says: "As we await the arrival of the fully electric, AWD Solterra, the reveal of these two new electric concepts is exciting.
"They show Subaru Corporation and STI's future focus is firmly on electrified technologies."
The Solterra's launch will start by mid-2022 in some international markets, including Japan, the US, Canada, Europe and China. Subaru of NZ is working with Subaru Corporation to confirm a timeline for its arrival on our shores.