Commercial vehicles power ahead in Aussie
Australia's two top-selling vehicles for the month were light commercial vehicles, the Toyota Hilux and the Ford Ranger.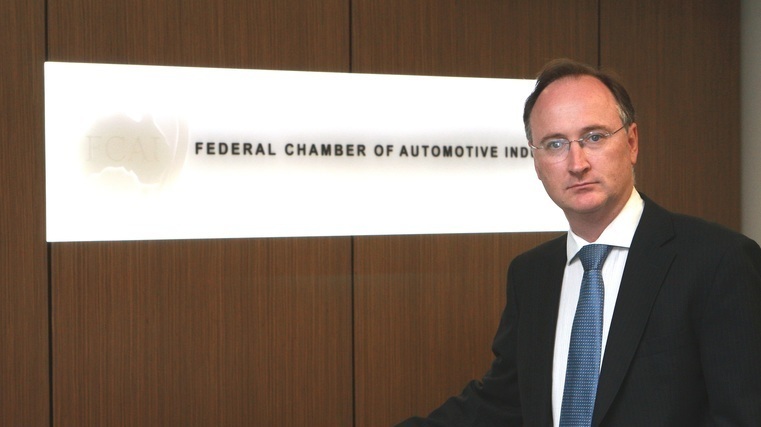 New vehicle sales for the month of May 2019 have been announced by the peak body of the Australian automotive industry, the Federal Chamber of Automotive Industries (FCAI).
On a monthly basis, sales totalled 92,561 new vehicles, a decrease of 8.1 per cent on the same month in 2018. Year to date new vehicle sales totalled 436,649, down from 475,222 for the same period in 2018 and again representing a decrease of 8.1 per cent.
Tony Weber, chief executive of the FCAI, pictured above, says the May results followed the trend in the first quarter of the year in the automotive market.
"The Australian market has seen the same trend throughout 2019, resulting in an overall decrease of around eight per cent for the first five months of the year," he says.
"We have attributed this trend to known market factors such as an economic downturn, drought, political events, the tightening of financial lending and lack of confidence in the market.
"Now that the Federal election has been finalised, we are optimistic that the market will improve over the next few months."
The market leader in May was Toyota, with 18,820 sales, followed by Mazda with 8,578 sales, Hyundai which recorded 8,106 sales, Ford 5,788 and Kia 5,533.
The two top-selling vehicles for the month were light commercial vehicles the Toyota Hilux, with 4,206 sales and the Ford Ranger, with 3,972 sales. In third place was the popular medium SUV, the Toyota RAV4, on 2,917 sales and in fourth place was the month's best-selling small car, the Hyundai i30 and 2,901 sales.
SUVs continued their first-place sales performance, with 40,937 sales during May, passenger vehicles with 28,890 sales, and light commercial vehicles with 19,178 vehicle sales.