Clean car formula 'leading to mistakes'
Industry organisation concerned errors in calculating emissions noted by an international report have been overlooked by government officials.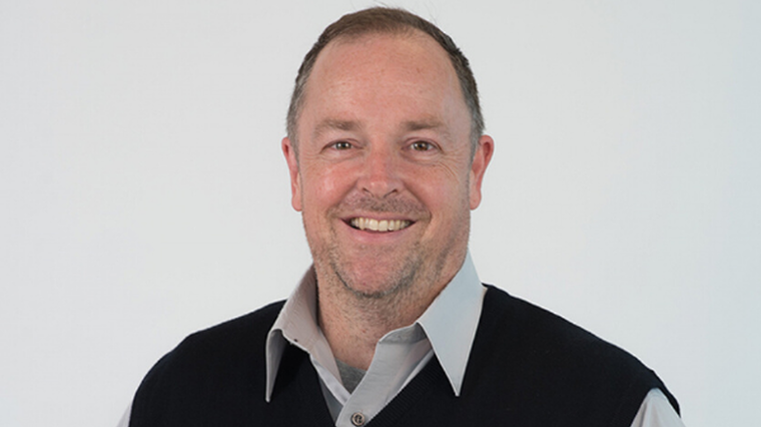 There has been plenty of confusion within the automotive industry over carbon dioxide (CO2) emissions ratings since the government launched its full clean car discount scheme on April 1.
Car dealers, especially those in the used sector, have been left scratching their heads over what could politely be described as "anomalies" when searching Rightcar's online database.
However, the Ministry of Transport (MoT) could have anticipated this – unless officials failed to read submissions by industry organisations late last year.
Take the one lodged by the Motor Trade Association (MTA) in November, for example. In it Greig Epps, advocacy and strategy manager, outlined what some of the problems were likely to be.
In it, he drew attention the government's attention to a report published by The Hague-based International Council for Clean Transportation (ICCT) in 2014. It states conversions between emissions-testing regimes have margins of error.
"What we believe has been happening is that European specifications are being converted to Japanese standards, and then the Japanese standard is converted to New Zealand values," Epps, pictured, told Autofile Online this week.
"The margin of error in both calculations is leading to the mistakes compounding. I do not believe errors noted by the ICCT in its report, which the MoT should have available, have been fixed."
That report was covered in the MTA's submission in a section titled "suitability of the ICCT conversion factors". It explains almost all new and used vehicles to be imported over the next few years have fuel-consumption ratings based on different methods.
The MoT has opted for WLTP-3, which is class three of the World Harmonised Light-Duty Vehicles Test Procedure, for its clean-vehicle ratings. A formula was developed by the ICCT as a common way to convert ratings for the clean car discount and standard.
"Unfortunately, in the ICCT's own words, 'the science of calculating the conversion factor between regimes that differ so significantly is poor science and produces differing standard-error predictions across all test methods, with the exception of WLTP-4 to WLTP-3'," says Epps in the MTA's submission.
"In other words, the formula can have significant error – up to 13 per cent in one case of the NEDC [New European Driving Cycle] to WLTP-3.
"Because the discount and standard are based on converted WLTP-3 ratings, there may be significant errors in most derived CO2 ratings.
"This poses real problems given rebates and penalties will be based on those emissions ratings. Because of these inaccuracies and financial impacts, it's possible the entire clean-vehicle scheme could be subject to challenge."
When it comes to the NEDC, the formula used in Europe handicaps small lightweight vehicles and advantages larger heavier ones – the opposite of what an emissions standard should do.
The formula New Zealand has adopted was designed to drive factory behaviour, not what vehicle importers or consumers do. The EU recognised this problem and improved the outcomes for smaller vehicles via a super-credits scheme to advantage such models.
"Oddly, New Zealand has elected to not apply a similar strategy," notes Epps. "If we are following the approach overseas, why are we not learning from their mistakes and solutions."
Specific points the MTA raised in November 2021 include:
• The weight formula isn't balanced. This results in some lighter vehicles with lower CO2 emissions getting penalties that don't align with larger vehicles putting out more emissions.
• MC-class vehicles compared to their counterpart commercials is also imbalanced, penalising those in MC. This further compromises smaller vehicles because having MC in the Type A passenger group raises average tare weight, so lighter models get more downward adjustment to their targets because of higher weight variances.
• In the middle of the weight and CO2 ranges, the clean car discount's rebates contradict the standard's penalties regarding some passenger vehicles and vice-versa.
An issue with the final point above is that when January 1, 2023, comes around, consumers will be offered rebates on some cars under the feebate scheme, but importers will face fees to bring them into New Zealand under the clean car standard.
Autofile Online has contacted the MoT in respect of emissions-conversion issues raised by the MTA in its submission.
The technical stuff
For its submission on the Land Transport (Clean Vehicles) Amendment Bill, the MTA commissioned a report by a vehicle-compliance expert.
Listed as an appendix in its submission, this tackles the suitability of using ICCT conversion factors. What follows is a version edited by Autofile Online:
The review concentrates on a significant part of the bill's main structure that relies on the ICCT conversion factor to identify tailpipe emissions in grams per kilometre as identified by the WLTP-3 regime if originally tested using a different method.
As of 2018, most markets have required new vehicles to be tested using WLTP, Corporate Average Fuel Economy standards set by the National Highway Traffic Safety Administration in the US, or similar procedures designed to more accurately define real-world driving emissions.
Previous regimes were inaccurate. Manufacturers could manipulate the testing sequence and how vehicles performed to give inaccurate results.
Within the Land Transport (Clean Vehicles) Amendment Bill being introduced in April 2022, the MoT decided to modernise New Zealand's method by mandating that emission values should be identified as WLTP-3.
The problem with this is that of target countries for supply, only Japan has mandated this but just for new Japanese domestic market (JDM) cars registered since 2018.
General information indicates Japan will use the WLTP to determine all emissions if testing is completed in Japanese laboratories due to the cost of running parallel tests for similar models, and then use ICCT conversion factors to give required results to markets vehicles are delivered to.
By the ICCT's own admission – and stated in a report commissioned by the MoT as well as the data-source document for that report – this is "poor science" and returns significant risk of error when converting other test cycles to WLTP-3.
The report commissioned by the MoT concludes the only reliable conversion is from WLTP-4 to WLTP-3. All others have significant risk of error.
It's hardly surprising this conclusion is reached when there are so many variable factors of vehicle specification, drive cycles and even test-fuel specification.
Epps told Autofile Online: "From the ICCT report, when converting NEDC to WLTP-3, the 'standard error' is around 13gCO2/km. Some 68 per cent of conversions will sit in this standard range. That is, they could be +/-13g of CO2.
"However, 27 per cent will have estimation errors of no more than two times the standard error, so one-quarter of vehicles converted from NEDC to WLTP-3 could be up to 26g/CO2km out of whack.
"Five per cent will be more than two times. Even if it's a fraction of imports – say five per cent of 200,000 imports, then it could be five per cent of 10,000 cars that have significant errors. That's 500 cars.
"The government knew the error potential and risk, and was advised to set up mechanisms to handle disputes. But it has been racing since April 1 to address the anomalies that have shown up."
One point worth making, which is covered in the MTA's submission, is WLTP tests mandate using E10 – 95-98 octane with 10 per cent ethanol – for petrol vehicles, so any coming to New Zealand running on 91 octane with significantly less energy and a different fuel recipe will not achieve anything close to their indicative WLTP results.
There are significant differences between test-cycle specifics, so it's easy to understand the challenge of producing comparisons.
The ICCT report basically states, "we have done our best with what is available, but don't expect it to be correct".
Most new cars arriving in New Zealand are supplied through an Australasian parental franchise agreement, whereby Kiwi franchisors source vehicles out of those made to meet Australian standards.
This includes Japanese and European brands. It should be accepted they are built to meet higher-volume Australian standards and are rarely modified to differing standards in New Zealand.
Currently, CO2 emissions of new vehicles for Australia are declared using the NEDC. New vehicles from China may be measured using different methods.
This means all new cars arriving in New Zealand will likely need to have a fuel-consumption measurement converted from their NEDC results to WLTP-3.
The explanation of this in the ICCT report is confusing. It identifies around 98 per cent of new vehicles arriving in New Zealand as being supplied with NEDC emissions data. It then adds more of our imports from 2021 will be certified under WLTP-3 than any other cycle.
It's suggested Japanese cars produced for Australasia will be tested using WLTP-3 and European cars using WLTP-4, which will then be converted to show NEDC readings. By the ICCT's own admission, this has an error prediction.
Then cars subsequently delivered here will undergo a further re-conversion back to WLTP-3, which also has a major error prediction.
What this realistically means is only vehicles registered new in Japan since September 2018 – JDM vehicles – will have been through the correct test to be directly correct for New Zealand's framework. The rest will require at least one conversion.
The ICCT report states part of the WLTP-4 test mandates that specifics of WLTP-3 must also be tested.
If we are to source vehicles through Australia, it's likely marques' source data in the correct format is available and franchisors here should push them to provide this pure data to avoid conversion errors.
A table in the ICCT's report is meant to show comparable models. This is fictitious. These vehicles might be the same make but have different specifications. And since 2016, all UK-registered vehicles have had to meet Euro 6 standards. They have different drivetrains and emissions-control equipment.
Without unified procedures nothing will be perfect. But inconsistencies could have significant financial implications for importers and be liable for challenge.
What the ICCT says
The ICCT recognises the inconsistencies in its report to the MoT. If New Zealand adopts a set of conversion algorithms to determine compliance with low-emissions policies, it should also develop a mechanism to tackle importers disputing estimated CO2 data.
For example, the ICCT's report states the MoT could allow CO2 data under WLTP-3 to be measured at certified laboratories and used instead of estimated equivalents.
The ICCT report adds the conversion factor method should only be temporary. It states given New Zealand will continue importing used vehicles first certified overseas and under various test procedures.
It notes it's advisable to set a date by which all new and used light-duty vehicles (LDVs) imported will need to report CO2 values under WLTP-3 using a reference fuel specified by regulators in this country.
The introduction of emission factors for conversion to CO2 emissions – and conversion algorithms for different test procedures – will always involve uncertainty.
To eliminate these and enhance low-emissions policies over the long term, New Zealand should consider setting a timeline, such as 2025 or 2030, to phase out temporary solutions and require importers to prepare for a type-approval procedure with only one test cycle and a specific reference fuel accepted.
This would standardise compliance procedures and minimise uncertainty. We suggest New Zealand sets up a system that requires importers to automatically provide both CO2 values and type-approval values for new imports.
Because Japan and EU are switching to WLTP-3 and WLTP-4, there will be more and more used vehicles than can have WLTP-3 values in the next decade. Eventually, a unified mechanism could be required for used imports as well.
Conclusion of MTA's report
If the ICCT's advice is followed, this would solve problems with conversion factors, according to the MTA's industry expert.
That said, it would stop the import of vehicles made before 2018 or imported via a country that employs an emissions process via a different method until it uses WLTP-3.
This would include vehicles made for Australasia, which currently employs NEDC. The authorities there haven't announced a date to change to WLTP-3.
The MoT engaged with the ICCT in 2019 to produce a report, develop a methodology and suggest an emissions path for New Zealand.
This was filed with the ministry in 2021. It is the basis for policies around identifying emissions values for imports, new and used, emphasises the MTA.
The ICCT has utilised data from work it completed in 2014, and much work has been put into developing calculations and algorithms to produce a calculation result.
However, the ICCT points out calculating a conversion factor between test regimes that differ produces differing standard-error predictions across all test methods. None, except for WLTP-4 to WLTP-3, can be relied on to be correct.
When livelihoods and businesses rely on the outcome of this work, the MoT needs to ensure what's being enforced is correct and justifiable.
This is recognised by the ICCT, which states that the government should have a system for physically testing vehicles if disputes are raised over the validity of conversions.
It adds the method of converting emissions data from one procedure to another should only be temporary and mandated manufacturers' information in the correct format should be the regulatory option as soon as possible – even as early as 2025.
More information
ICCT consulting report: Methods of converting the type-approval fuel economy and CO2 emission values of light vehicles – an analysis for New Zealand. Published November 11, 2021.
MTA submission: Land Transport (Clean Vehicles) Amendment Bill. Published November 4, 2021.
ComCar guide: NEDC versus WLTP and NEDC equivalent. Published July 23, 2021.
JRSC Science For Policy report: From NEDC to WLTP – the effect on the type-approval CO2 emissions of light-duty vehicles. Published 2017.
ICCT white paper: Development of test-cycle conversion factors among worldwide light-duty vehicle CO2 emission standards. Published September 2014.