Clean car fees 'surprise' used sector
A trio of automotive industry organisations seek change to feebate scheme as government touts penalties being the same for new and used vehicles.
Posted on 16 December, 2021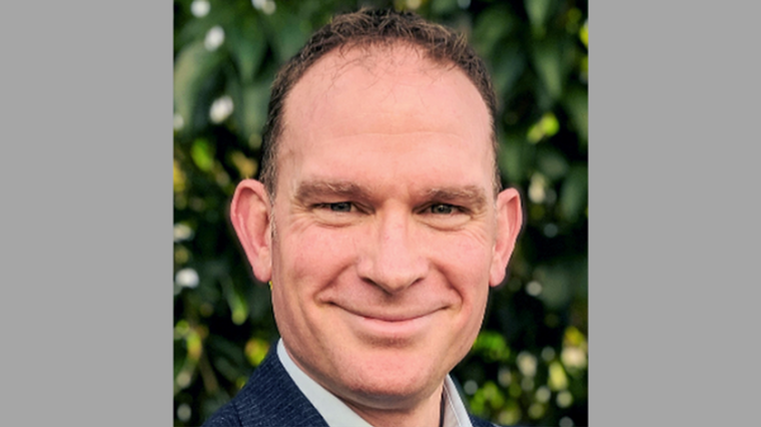 Industry organisations are calling for a rethink from the Ministry of Transport after discovering the penalties for thousands of new and used imported vehicles are set to be the same when the clean car discount feebate scheme kicks in.
The used-vehicle sector had previously understood its imports would attract a lower fee than new cars, just as those vehicles will also receive a lower rebate than new models.
However, the Ministry of Transport (MoT) has indicated that vehicles producing 147-235g of carbon dioxide (CO2) per kilometre under the 3P-WLTP test cycle will receive the same treatment whether they are new or used.
The Imported Motor Vehicle Industry Association (VIA), Motor Trade Association (MTA) and Automobile Association (AA) all say the figures have come as a surprise and were never raised during talks with MoT officials about the clean car discount this year.
Kit Wilkerson, VIA's senior policy adviser, says there has been a "complete failure of consultation" over the fees and rebates put out by the MoT and he describes the suggested settings as "unfair and unconscionable".
"They have decided that used imports will pay the full penalty but only get half of the credit," he explains.
"When we confronted the ministry on that they acted like there had been no change made and that this was always the plan.
"However, it was their idea to provide half the credit and half the penalty when we were first in discussions.
"The clean car discount is designed to affect consumer demand and the ministry is effectively telling the public new and used are equally bad, but good new cars are twice as good as similar used cars."
The MoT says it made no secret of the rates and that the information was published on its website at the time the clean car discount was announced in June.
A spokeswoman adds it "proactively let key stakeholders know of this announcement and about the proposed fee/rebate schedule and calculator".
Discount calculator
The MoT's 2022 clean car discount calculator can be found on through its website and says it was last updated in August 2021. It outlines the likely rebates and fees that will be enforced once the scheme comes into force from April 1, but also notes the figures are indicative and subject to legislation being passed.
Vehicles with emissions from 147-191gCO2/km are considered cost neutral under the ministry's formula, while those in the 192-235gCO2/km range will attract the same fees whether they are a new or used import.
The fees for imported models producing 236gCO2/km are then capped at $2,875 for the used sector but increase to maximum of $5,175 for new vehicles, according to the ministry.
At the other end of the scale, vehicles up to and including 146gCO2/km will receive a discount, capped at $3,450 for used vehicles and $8,625 for new units.
The discounts also only apply to vehicles with a sale price below $80,000, inclusive of GST and on-road costs, and with a safety rating of three stars or more.
The ministry's calculator notes the fee per gram is $57.50 and rebates per gram are $20.6 for used vehicles and $51.60 for new.
Wilkerson, pictured, says the approach will give the new car industry an advantage over the used market and penalties on used vehicles will effectively be subsidising new car credits.
"What's happening is that people who buy used cars that miss the target are being charged for the full life of the vehicle's emissions," he adds.
"However, under the ministry's figures you get half the credit for those under the target because half of the vehicle's life has already been expended."
He says VIA only stumbled upon the figures while proofreading calculations for Waka Kotahi NZ Transport Agency's implementation team.
"I had a hard time believing it was true because it's such a deviation from everything we have previously discussed. I can't believe this will be left to stand."
VIA has recently held a discussion with senior figures from the MoT, including chief executive Peter Mersi, and is awaiting a response on the matter.
'Fundamental change'
The MTA also says having the same fees for new and used vehicles was never specifically raised in any of its conversations with officials
Greig Epps, advocacy and strategy manager, says: "The guiding principle that we have always recalled from conversations with the ministry was that new vehicles were at one level for rebates and penalties and used would be about half of that because of the expectations the used car would be in the fleet for a shorter period of time."
He adds that as the suggested fees impact on importers, it is letting VIA take the lead in conversations with officials, "but they have got our support because ultimately our member dealers are the ones who have to explain things to customers".
"What concerns us about this issue is that VIA have been told the details were in one of the papers that came out but it's a pretty fundamental change in thinking that should have been openly flagged with industry rather than buried in a paper," says Epps.
"It casts a massive shadow over any statements of collaborative activity from the ministry and NZTA with industry because it doesn't feel collaborative that we need to be using a fine-tooth comb to be going through papers and regulations."
"The best-case scenario will be if the ministry goes back to what they told us they were going to do at the outset."
Price concerns
The AA is also concerned at the suggested fees and Terry Collins, principal adviser- motoring policy, says it means some consumers buying used vehicles will effectively be paying for carbon emissions already emitted in Japan.
"It's taken everybody by surprise and doesn't match with the principles that had previously been discussed with the ministry and transport officials," he adds.
"We thought there were two slopes for the different sectors and that's how the clean car discount would work. The whole concept when buying a used car is that a motorist is buying the remaining life left in that vehicle.
"In all the conversations, this never popped up. The ministry says it has been on its website and the Ministry of Transport's defence is everybody should have known about it, but it's strange to put something up without telling members of the industry when having those conversations during consultation."
He explains that initially the plan was for new cars to receive a bigger discount and bigger fee because they will be in the fleet longer, while a used car would attract lower rebates and fees as they were in the fleet for a shorter period.
Collins says the MoT's formula for applying fees will mean a mid-size car is likely to incur two penalties, one through the clean car standard and another with the clean car discount.
"Our concern is that those kinds of cars are going to get more expensive and people will hold onto their cars longer," he notes.
"It means people who may have traded up to a safer more efficient used car will hold on to their vehicles for longer and they will be less safe and less efficient and we will end up with an older fleet."
Collins adds the AA is also concerned about the "perverse outcome" that used heavy-emitting vehicles face smaller penalties when first registered compared to new vehicles.
"It's like you get a bit of pass if you bring in a dirty car, which is a bit confusing to us.
"The used vehicles that are just over the neutral area with no fee or rebate, they will get penalised at the same rate as a new vehicle.
"But a very heavy emitting used vehicle gets a bit of a break, which is counter-intuitive to what the policy is trying to achieve in cutting emissions."
Collins says details of the fees have only come to its attention in recent days. The AA plans to assess the figures before possibly seeking talks with MoT officials, the Minister of Transport Michael Wood, and maybe the head of the select committee to convey its concerns.