Classic roadster goes electric
UK company hopes to safeguard the future of classic motoring with its new drivetrain system.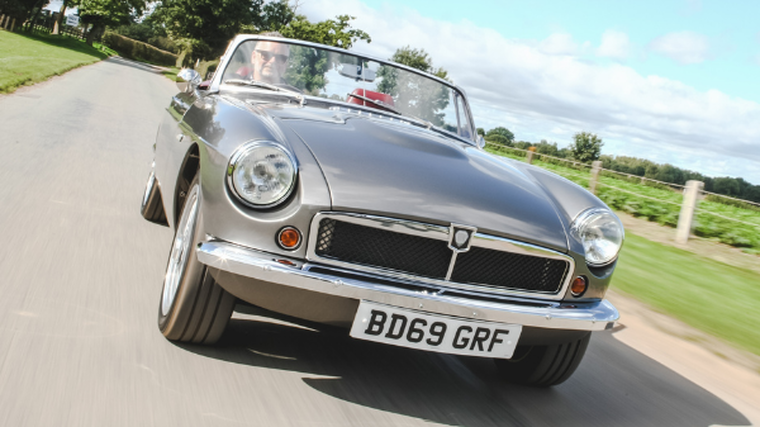 The brains behind an electric roadster are hoping it will pave the way for more classic vehicles to become zero-emission cars.
RBW EV Classic Cars has revealed the pre-production model of its new roadster features a patented power drivetrain system that has been three years in development.
The UK-based company drew inspiration from the MGB Roadster of the 1960s for its latest offering, which combines the visual appeal of a classic car with modern electric engineering.
Peter Swain, managing director, says: "Our patented system places the electric motor at the rear of the car and Hyperdrive Innovation's lithium-ion battery technology under the bonnet, which gives perfectly balanced weight distribution.
"Not only does this give the driver much better handling of the car, retaining that sports car feel, but it also affords maximum battery volume to be housed."
He explains the RBW System and architecture may soon turn more classic cars into EVs as it can be installed into other body shells such as the Austin Healey, Jaguar E-Type, Mini and more.
"Each car can be built to the clients' personal specification and requirements," adds Swain. "The opportunities are endless and therefore safeguards the future of classic motoring."
The RBW roadster comes with bespoke-built front and rear suspension, all independent utilising coil-over damper technology around the vehicle, and OEM developed brakes discs and callipers. A seven-inch touchscreen is part of the multi-function dashboard display.
Only 30 of the limited-edition, hand-crafted models are being made, and pricing starts from £90,000 ($175,000) plus taxes.
Further model developments are under way with a fixed-head GT version due to follow in 2021 along with a second RBW electric recreation.
For more details, visit www.rbwevcars.com.