Action on stink bugs revealed
The government is ramping up border controls to protect New Zealand from stink bugs, with the car industry being encouraged to give feedback on revised import processes.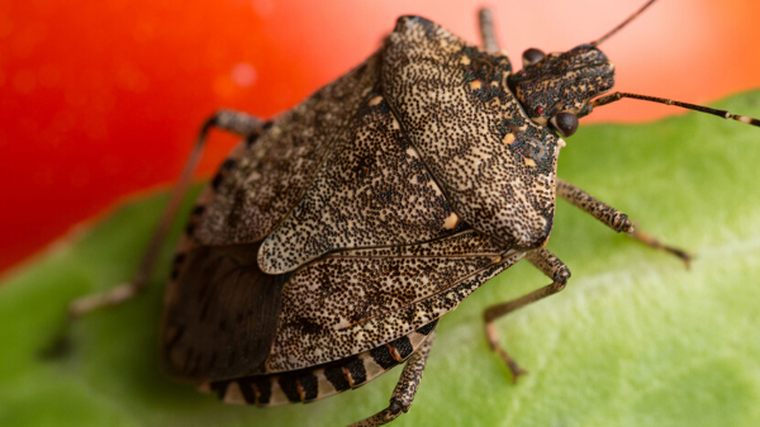 The automotive industry is being encouraged to have its say about plans to change the import health standard (IHS) for vehicles, especially in relation to brown marmorated stink bugs (BMSBs).
The Ministry for Primary Industries (MPI) is inviting comments on its proposals, which include removing new-vehicle type exclusions and adding Moldova, Portugal and Ukraine as BMSB risk countries.
A risk-management proposal from the MPI adds that it will continue to monitor vehicles and parts arriving from countries where BMSB are a native pest, such as China, Korea and Taiwan.
"While there have been some BMSB detections across a range of commodities from these countries, detections have not been at the level that justifies MPI implementing BMSB management requirements on the vehicle, machinery and parts pathway," the document explains.
"The MPI will also continue to appropriately monitor vehicles, machinery and parts from other non-native countries to determine possible BMSB spread. Non-native countries are likely to experience much higher populations of BMSB over time due to lack of native competitors and predators, and the large, increasing population in Italy is an example of this."
Among the proposed changes put forward is a new layout of the standard to give importers more assurance around the types of vehicles, machinery and parts captured by its requirements, especially with relation to BMSB management requirements.
The standard would also be solely based on commodity types without designated sections for BMSB management or used vehicles.
The MPI wants to remove stink-bug exclusions for all new-vehicle types with the move targeting smaller-sized vehicles, such as ATVs, golf carts, motorcycles and motor scooters.
Released on May 14, the proposal aims to "strengthen BMSB risk management" as smaller vehicles are presently excluded from the rules if they are stored indoors after manufacture and exported in a fully enclosed container.
"The proposed removal of these exclusions means BMSB management will be required for all new vehicle types exported from a schedule-three country during the BMSB season," says the MPI.
"No vehicle types are guaranteed to be exclusively manufactured and stored indoors. Even when vehicles are manufactured and stored indoors, warehouses are often large with many entrances and exits and are often situated in semi-rural areas and, therefore, still pose a risk of BMSB contamination. In addition, there may be no pest-control programmes or systems."
While getting tougher on that front, the MPI wants to remove the year-round mandatory system management requirement for some types of used vehicles, generally smaller ones, exported from Japan.
"This is primarily due to risk management considerations that differ to that of larger used vehicle types typically imported in larger volumes from Japan," the document adds.
"To enable this change, the larger and higher-volume used vehicles are now defined in the proposed standard as passenger vehicles (such as cars and vans), trucks, buses, campervans and caravans.
"In February 2018, via an emergency amendment to the existing standard, it became a requirement that all used-vehicle types from Japan had to be managed by an MPI-approved system at all times of the year. This emergency change was targeted at reducing BMSB risk with the high volume of vehicles exported from Japan while more targeted BMSB measures were implemented.
"At this time, it was also the MPI's future plan to require used vehicles from Japan to be managed under system management year-round for the purpose of addressing the risk of many types of contaminants and the high export volume from Japan.
"In August 2018 targeted measures to address specific BMSB risk were introduced and included mandatory use of an MPI-approved treatment during the BMSB season as part of system management. Other used-vehicle types which arrive from Japan in much smaller volume are currently included with mandatory year-round system management, which MPI no longer believes to be necessary for managing the risk associated with these vehicle types.
"Outside of the [BMSB] season, the requirement will be that these other used-vehicle types must be clean and free of contamination and regulated pests, which is an outcome that can be achieved by an individual importer or an MPI-approved system."
Under the proposed standard, the maximum time period of 21 days allowed between treatment of vehicles, machinery and parts and exportation in a fully enclosed container, has been removed.
"MPI no longer believe that a timeframe is required between closing of a fully enclosed container with the treated vehicles, machinery and parts inside, and the exportation of that container, as other post treatment requirements of the standard manage the risk sufficiently."
The government hopes to have the standard finalised and in effect by late July or early August to provide sufficient time for stakeholders to understand changes before the BMSB high-risk season begins at the start of September. The deadline for feedback is July 17.
At the same time, the MPI is proposing changes to the IHS for sea containers from all countries. The proposals include changes to wording, layout, and ordering of the requirements for clarity, and an extension of the BMSB requirements for sea containers from Italy.
Submission by Imported Motor Vehicle Industry Association
VIA has raised concerns that China and South Korea have not been included in schedule three of the draft IHS covering biosecurity requirements for vehicles. Malcolm Yorston, technical manager, says the association supports the intention of the draft IHS, which has been put out for consultation by the MPI.
No significant changes have been proposed to the present standard in regards used vehicles from Japan, where they have to be heat-treated and undergo other biosecurity measures before they can be loaded onto ships and imported into New Zealand.
While Moldova, Portugal and the Ukraine are to now be classified as BMSB risk countries in schedule three, VIA has previously expressed its fears about South Korea and China not being included on this schedule and not being subjected to extra import requirements.
"While we understand the MPI does not have the scientific data to support the inclusion of China or South Korea, VIA still has concerns regarding shipments from these jurisdictions," says Yorston. "We also have concerns about Thailand because one of our staff was in Thailand during mid-2019 when a proliferation of stink bugs was seen."