Change at the top for Honda
Incoming chief executive targets carbon neutrality and end to crash fatalities by 2050.
Posted on 22 February, 2021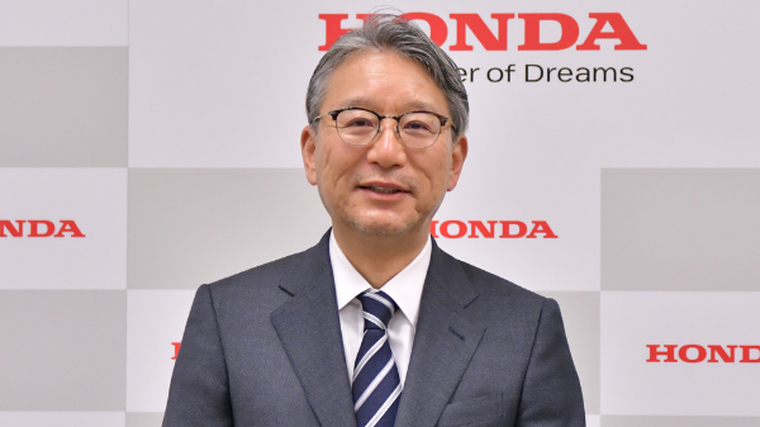 Honda is getting a new chief executive after Takahiro Hachigo announced he will step down from the post on April 1.
Toshihiro Mibe, pictured above, the Japanese marque's head of research and development, will take on the role and is calling for Honda's "major transformation at great speed".
The change comes as the company attempts to catch up in the field of all-electric cars and faces competition from new entrants and tech giants.
Mibe says under his leadership, Honda will aim to accelerate its initiatives towards "the realisation of both carbon neutrality and zero traffic collision fatalities by 2050".
"We will offer new value that makes the daily lives of our customers more enjoyable and expand their life's potential," he adds.
"All of Honda must undergo a major change and act with speed ... We would consider using external insight or potential alliances among other actions to make decisions without hesitation."
The 59-year-old has worked with Hachigo on recent structural reforms at the marque, has been president of the R&D unit since 2019, and first joined Honda in 1987.
Hachigo, pictured below, has spent six years as chief executive and will remain on the company board.
"I made a decision to hand over the baton … to Mr Mibe at this timing because I want everyone at Honda to take on new challenges with a fresh mind so that 'new Honda' can take off toward the new era under new leadership," he explains.
"I am confident that Mr Mibe will apply his wealth of knowledge and strong leadership and enable Honda to overcome this challenging business environment and create new value unique only to Honda."