Car sales keep coming at level three
Dealerships execute lockdown plans as they strive to keep businesses ticking over.
Posted on 15 February, 2021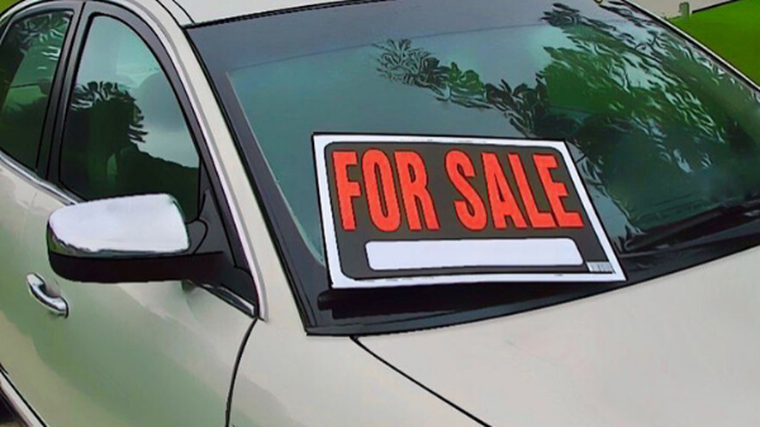 Dealers across Auckland have moved swiftly to working with the "lights on and the doors closed" after going into a third lockdown in a year to help combat the spread of Covid-19.
Automotive businesses in the region are facing at least three days of providing contactless operations following a shift to alert level three from 11.59pm on February 14.
The government has also put the rest of the country at alert level two and plans to review the restrictions every 24 hours.
Hayden Johnston, general manager of Genuine Vehicle Imports (GVI) in Penrose, says it is open by appointment only at level three and is maintaining its programme of sanitising its premises and cars.
"Much like the last two times we were at level three, we're just operating with the lights on and the doors closed," he explains.
"Everyone understands the process and it's certainly not like the first time when everything was new to us. The second time we were better prepared and now with this latest lockdown we're just taking it in our stride."
Johnston adds GVI had already sold a number of vehicles in the first few hours of lockdown and says Aucklanders are "being cautious and carrying on".
"We're doing our best with what we've got. It's ridiculous we're in a situation where we do not have the virus in our country but the Prime Minister continues to import it and put us in these lockdowns," he says.
'Well prepared'
All Turners' branches in Auckland are open with level-three restrictions and its auctions are due to proceed but be online only.
Greg Hedgepeth, chief executive, says the company is anticipating trade may be quiet for a few days as the start of the lockdown has coincided with a day of torrential downpours in Auckland.
"It's definitely disruptive to business but hopefully it will only be for a few days and we can get back to normal soon," he adds.
"We were well prepared for this eventuality from a people and PPE [personal protective equipment] perspective and our contactless ability to do business.
"Probably all of us had suspicions we would go back into some form of lockdown, especially with the rise of these more contagious strains coming from the UK.
"We caught up last night [February 14] and executed the plan and everyone in the Auckland region is now running business as usual but in a contactless and safe way.
"For the rest of the country there is essentially no major change, just heightened awareness and making sure we are doing all the right things."
Hedgepeth says past experiences of operating at alert level three has made it easier for Turners to react to the snap lockdown.
"The first one was a shock and we were caught on the hop. This is our third run at it so we had everything ready to go and it was a lot smoother for us," he notes.
"We did an audit of our PPE three weeks ago and topped up all the supplies for our branches so we felt pretty well prepared for this and have been able to move quickly."
Contactless trading
New-car dealerships in the Auckland region have also returned to contact-free trading to allow servicing, selling and test drives to continue during the lockdown period.
In a statement on Facebook, Toyota NZ says: "For everyone's safety we will continue with contact tracing, and social distancing in stores and for those of you in Auckland, everything will become contactless."
Ford NZ has also taken to social media to remind customers that bookings for service appointments are essential under level three.
"Our Auckland showrooms will remain closed through the level-three period," explains Ford NZ. "You should feel comfortable in the knowledge that strict social distancing, hygiene and contactless sales and service measures are in place.
"Our other dealerships around the country will be operating under level two guidelines with showrooms open."
Mazda NZ is in a similar situation and says it will continue to follow the daily guidance from the Ministry of Healthy to "ensure the safety and wellbeing of everyone visiting our dealerships".
"All Mazda dealerships remain open at this stage so if you are expecting delivery of a new Mazda or are taking your car in for a service, we will still be able to help," it says on Facebook.
"We are already using hand sanitiser, refraining from shaking hands and using antibacterial wipes to keep cars clean at all times."
Suzuki NZ reiterates on its website that customers in Auckland are unable to go inside dealerships during the lockdown but staff are available to discuss vehicle requirements via phone or email.
Hyundai NZ says its Auckland dealer network is also offering contactless servicing and test drive options, with the ability to pick-up and drop-off at the convenience of customers, and its other dealerships are open for all sales, servicing and parts enquiries on-site.