Car imports enjoy surge
The monthly tally of used and new cars coming into the country increased by nearly 2,200 units from a year earlier.
Posted on 02 February, 2021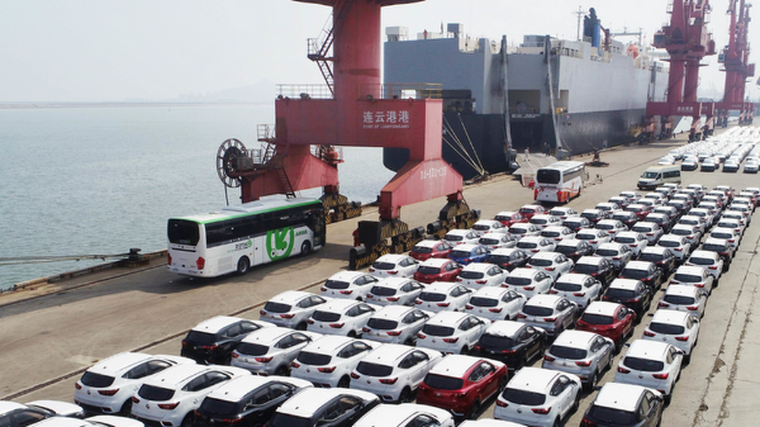 There were 11,523 used passenger vehicles imported last month, an increase of 14.1 per cent when compared to January 2020's total of 10,101.
Japan remains the main supplier of used-car imports with 10,917 units coming in during January, according to the figures from Customs NZ. This was up from 9,541 in the same month of last year, or 14.4 per cent higher.
In addition, 303 used cars were imported from Australia during January and 128 arrived from Singapore. The totals for the UK and US were 110 and 34 respectively.
The monthly total was down 5.1 per cent from the 12,138 used cars imported in December last year.
As for used light commercials, imports remained steady at 306 in January – only three more than in the previous month.
However, last month's figures were 53.3 per cent lower, or 349 units, below the volumes seen in January 2020.
Mixed result for new cars
There were 7,511 new passenger vehicles imported in January, which represented an 11.3 per cent jump from the same period a year ago.
The monthly tally was 761 units more than the previous January. In sharp contrast, the latest number of imports was down 20.5 per cent from 9,452 units in December 2020.
January saw a total of 2,207 new cars come in from Japan and 1,819 from South Korea. Next up was Thailand with 765, China on 508, Belgium with 487 and France on 472.
For new light commercials, there were 2,396 units imported in January, a drop of 6.3 per cent from 2,556 a year earlier. This was also a 37.7 per cent drop from December's total of 3,843 vehicles.
Overall, 22,274 vehicles, including trucks and buses, crossed our border in January, which was down from 26,280 the previous month.