Car import numbers sink by 25%
The number of imported used passenger vehicles imported last month dropped by more than 3,000 units compared to August 2019, according to official statistics.
Posted on 02 October, 2019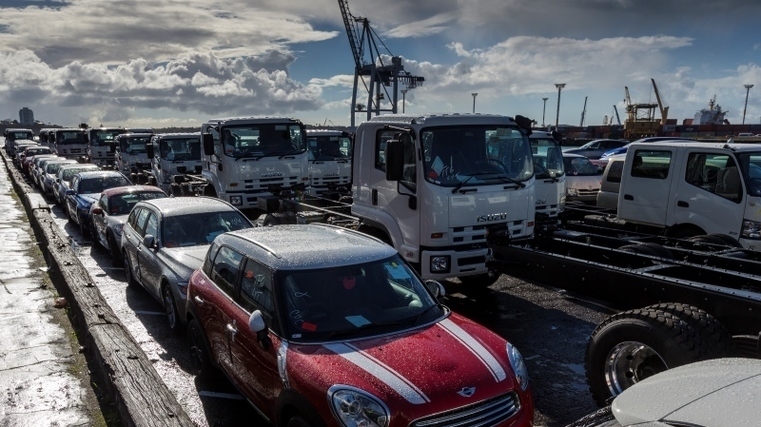 Customs NZ figures show 9,195 used cars were imported into New Zealand in September – down from 12,307 during the previous month. However, when comparing last month's result with September 2018, the drop is less steep – 0.5 per cent or 50 units.
The year-to-date total is 2,447 units lower than the same nine-month period in 2018 with 107,908 units crossing our borders so far in 2019.
There was a small drop in used-car imports from New Zealand's main supplier, Japan, in September with 8,517 units coming in. This was a decrease of 0.8 per cent.
The figures were mixed for all of the other countries we import from. There were 352 used cars imported from Australia last month, an increase of 19.7 per cent on September 2018, 157 from Singapore, up by 10.6 per cent, and 94 from the UK – up by 4.4 per cent.
Imports of new cars surge six per cent
New imported passenger vehicle numbers increased by six per cent last month compared to September 2018, with 11,006 vehicles crossing our borders. Year to date, 78,813 new cars have been imported for a decrease of 13.29 per cent compared to the same period the year before.
Japan recorded a reasonable number of new imported passenger vehicles in September with 5,335 units. Last month also saw 1,600 come in from Thailand, 1,193 from Korea, 610 from Germany and 393 from the UK.
Light commercials drop back slightly
A total of 537 new light-commercial vehicles were imported last month, which was a 0.2 per cent decrease on September 2018 and a three per cent increase on August 2019. The top three countries of export were Thailand, Japan and Germany with 2,136, 523 and 142 units respectively.
Year to date, 27,682 new commercials have crossed the border for a decrease of 3.2 per cent, or 913 units, compared to the same period the year before.
Jumped recorded by used commercials
Used light-commercial vehicles recorded a rise in imports when compared to the same month in the previous year, with 537 units imported. This represented an increase of 18 per cent. The year-to-date total is 209 units lower than the same nine-month period in 2018 with 5,081 units crossing our borders thus far in 2019.