Car-horn mash-up with soul
FRIDAY FUNNY: Hilarious clips meld into Marvin-Gaye moment. PLUS – video
Posted on 29 October, 2021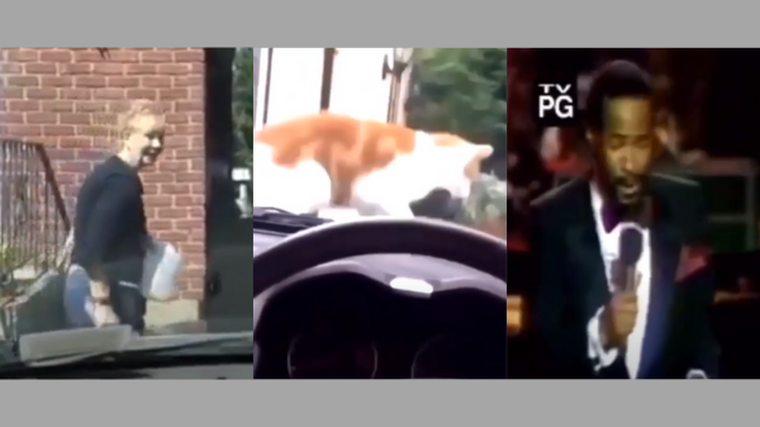 A couple of unrelated car-horn funnies have been amusingly edited to segue into a classic song from the late soul star Marvin Gaye.
The first clip shows a woman throw a bottle of milk across a driveway after being startled by a driver tooting their car horn.
It is followed by footage of a cat hilariously jumping in fright at a similar sound.
These two incidents have then been mashed up by the video's creator to make an interesting and original opening for Gaye's hit single Let's Get It On.
Autofile will be bringing you a Friday Funny online every week and we would love to see any entertaining videos, pictures or stories related to all things automotive that you know of or want to share. Email them to editor@autofile.co.nz