Camera mistakes woman's top for number plate
FRIDAY FUNNY: Couple see funny side after mistakenly being issued with fine. PLUS – video
Posted on 12 November, 2021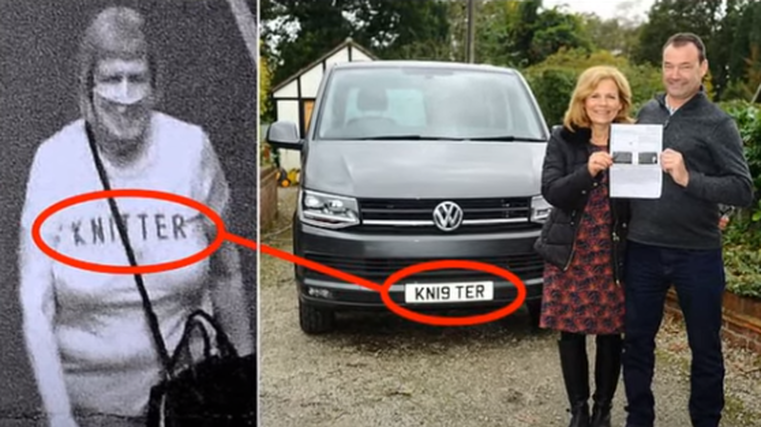 A couple were sent a fine for driving in a bus lane when a roadside camera mistook a word on a woman's clothing for their number plate.
Dave and Paula Knight, from the UK, received the fixed-penalty notice for the "offence" in Bath but knew there had been a mistake because they had been nowhere near the city and live 120 miles away in Surrey.
The pair were left in hysterics when a close look at the photograph that accompanied the infringement notice showed a woman walking in the bus lane.
The camera had registered the word "knitter" on the pedestrian's top and a computer had identified it as the number plate on Dave's Volkswagen van – KN19 TER.
Paula told the BBC: "We thought one of our friends was stitching us up ... I think it's bizarre and very funny, this poor lady has been changed over into a vehicle rather than a person overnight."
Bath and North East Somerset Council confirmed the £90 ($170) fine had been cancelled.
Manda Rigby, the council's cabinet member for transport, says the incident had given the team "a few giggles".
"The camera picked up the logo and thought it was a number plate. It doesn't happen often and when we went back to look the fine was cancelled immediately," she adds.
"It did give us a smile particularly because Mr and Mrs Knight took it so well."
Autofile will be bringing you a Friday Funny online every week and we would love to see any entertaining videos, pictures or stories related to all things automotive that you know of or want to share. Email them to editor@autofile.co.nz