Call to delay import standard
The MTA is urging the government to stall implementing the clean car standard until New Zealand has access to sufficient supplies of electric vehicles.
Posted on 17 November, 2021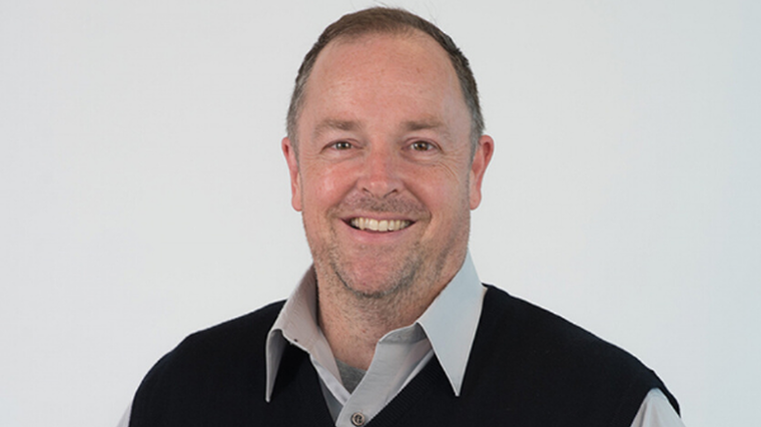 The Motor Trade Association (MTA) has called for the clean car standard's launch date to be postponed by at least two years.
The scheme, also known as a fuel-economy standard, is part of the government's clean cars programme with legislation to enable it currently at the select committee stage.
The standard, which will aim to reduce overall emissions of new and used imports by imposing fines on gas-guzzlers, is due to come in during the second half of 2022 for accounting purposes before being fully rolled out on January 1, 2023.
However, the MTA is urging the government to focus on influencing consumer demand through the clean car discount (CCD) and to delay the implementation of the clean car standard (CCS) until at least 2024 because of the lack of future supply of suitable models for New Zealand's fleet.
Greig Epps, pictured, advocacy and strategy manager, says: "It seems future growth in BEV [battery electric vehicle] volumes will have to rely on the new-vehicle sector. [But] a rapid and substantial increase is unlikely through to about 2025/26.
"The CCS scheme should be deferred until such time as sufficient BEV supply is feasible and realisable. The government should reallocate resources to addressing the existing fleet through emissions testing and scrappage, and boosting incentives under the CCD.
"If the MTA's predictions are valid, funds collected under the discount and standard through fees or penalties on higher-emissions vehicles over the next few years will likely be unspent until BEV access improves.
"By that stage, it is possible the price differential between BEV and ICEs [internal combustion engines] will have reduced markedly, and the requirement for significant subsidies in the form of CCD and CCS rebates will reduce."
In its submission, other MTA other recommendations include:
• The proposed formula for the CCS should be revised to remove conflicts with the CCD, and carbon dioxide (CO2) targets deferred until at least 2025/26.
• The requirement for a percentage of vehicles to be zero emissions for the CCS be binned from the bill.
• New Zealand will need to import more than 54,000 EVs in 2025 to meet current fleet average targets, so the select committee should ask the Ministry of Transport (MoT) to explain how it thinks this level supply will be met.
• More realistic CO2 targets – such as staggered periodic reduction, not annual drops – should be introduced.
• The select committee should ask the MoT to explain the evidential basis for its belief the UK is a viable source market.
• It should ask Waka Kotahi if it has assessed the operational impact on businesses of complying with the CCS.
• Work on introducing Euro 5 and Euro 6 standards should be allowed to run its course and should complement CCD incentives because this will change purchasing decisions and supply choices.
Submission overview
The MTA says no other country has introduced a similar policy for used imports as the CCS. Similarly, its submission states no other jurisdiction has introduced such changes in annual increments.
"Aotearoa holds a unique space in the market," says Epps. "In 2020, around 250,000 vehicles were purchased, essentially split 50-50 new and used.
"Very few, if any, other markets have such a high proportion of used imports. This makes it difficult for the design of policies – whether for safety or environmental concerns – that can be implemented fairly across both segments. The market is too small to have unique standards just for New Zealand."
The MTA says targets in the bill are unachievable because zero-emissions vehicles (ZEVs) will be in short supply in the immediate future and are expected to remain scarce at least until 2025.
"Historically, the supply of BEVs to New Zealand has primarily been via the Japan used-import sector," says Epps. "BEV sales in Japan are minimal, with typical volumes around 20,000 or so units in an annual market of close to four million.
"The opportunity to significantly increase used-import BEV volumes does not currently exist. In the past, New Zealand has taken around half of all used BEVs exported from Japan. It is unrealistic to expect we will be able to do much better than that given growing interest from many other countries in Japan's zero-emissions stock."
The annual advance in CO2 reductions in the proposed legislation is unrealistic but progress can still be made through comparable reductions staged in five-year steps as done in Europe, contests the MTA.
Epps says: "Currently, New Zealand's average for light vehicles is 161gCO2/km [NEDC3]. To achieve the targets if current numbers followed trend, the number of EVs required is fantasy – this needs to be acknowledged.
"In 2025, we estimate we will need to bring in around 54,000 EVs to meet emissions targets for the fleet. In 2021, we are on-track to achieve about 10,000 EVs.
"The market needs to achieve a five-fold increase in EV supply within the next four years. The MTA calls on the select committee to ask the MoT to explain the basis for its belief this level of supply will be met."
The bill contains a provision that enables the Minister of Transport to require a minimum percentage of ZEVs to be imported, but the MTA points out its assessment of EV volumes needed to meet the 2027 – that's to say, about 48.9 per cent of imports – would effectively create a minimum proportion of ZEVs.
"If the industry fails to meet this level of EVs, penalties will apply," says Epps. "The minimum proportion requirement is not needed to further penalise importers and, no matter what number is set, it will not create vehicles if these vehicles are not available for import.
"The legislation also proposes to create credits… to be traded. However, trading seems to only be possible within an importer category. A category-two importer [pay as you go] cannot trade credits with a category-one importer [fleet]. It is not clear if an importer can be both [categories]."
The MTA also notes the impact on finance companies that need ways to determine true purchase prices, residual values and ongoing security values for credit arrangements.
Epps adds: "There is complexity in administration for the regulator, there will be significant administrative burden on motor-vehicle traders including additional compliance costs, and complexity and confusion for consumers when purchasing vehicles.
"While these matters will most likely be overcome, they are exemplars of the complexity vehicle traders and ancillary services need to contend with."