Call to clean up existing fleet
Industry organisation suggests the government should create a new management scheme to help get high-emitters off our roads.
Posted on 09 November, 2021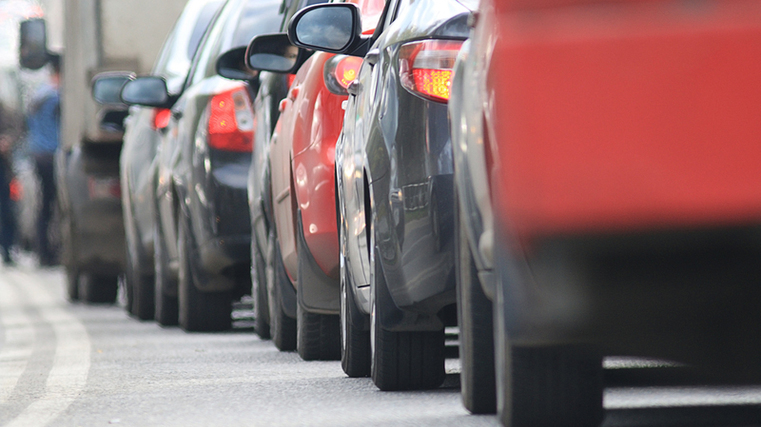 The Imported Motor Vehicle Industry Association (VIA) is calling for the government's clean car programme to be extended to mitigate two main risks it has identified under the proposed legislation.
It warns if the plans released by Michael Wood, Minister of Transport, go ahead unchanged then vehicle prices may increase significantly and older, more polluting cars will remain in the fleet longer.
To tackle those problems, VIA recommends the programme be extended to include a "clean car fleet management scheme" that "will provide a set of tools that empowers the government to provide credits for removing greenhouse gas (GHG) emitting vehicles from the existing fleet".
It raises the suggestion among 13 recommendations in a submission to the transport and infrastructure select committee on the Land Transport (Clean Vehicles) Amendment Bill, which contains the proposed legislation to implement a feebate scheme and the clean car standard in 2022.
VIA says a fleet management scheme will improve the clean car programme, "exemplified by empowering government to reduce the impact of Clean Car Standard penalties on consumers without reducing ambition or continued improvement of the fleet".
"The clean car fleet management scheme provides mechanisms to incentivise the scrappage of GHG emitting vehicles, a tool that will be useful now, but absolutely necessary once an abundant supply of zero-emissions vehicles becomes available," its submission adds.
While VIA has concerns about the contents of the bill and the speed of its implementation, it notes the organisation is "committed to being part of the solution in reducing greenhouse gases".
"To address these concerns, VIA will continue to work closely with government to build mitigations and safeguards into the programme," it says.
"VIA recognises that the implementation of the clean car programme will negatively impact business-as-usual for our industry, but further inaction will only compound the costs and challenges of what is an inevitable change."
Supply challenge
The submission highlights a predicted lack of zero-emissions vehicles between 2027 and 2035 and a lack of tools for managing the existing fleet as the biggest challenges of the reforms.
It continues that the clean car policies also "aggressively disincentivises" the importation of greenhouse gas emitting vehicles and by 2030 expects hybrid vehicles will fail to meet the requirements of the regulations.
"If a sufficient supply of zero-emissions vehicles cannot be sourced, it will result in import penalties that will be passed on to consumers, leading to potentially significant increases in vehicle prices.
"As vehicle prices rise … vehicles in the fleet will increase in value. This will lead to them staying in the fleet longer, reducing the conversion to less-emitting vehicles."
Other recommendations outlined by VIA include assigning a value of $1 to "carbon units" at the time they are created under the clean car standard, which will see the importation of high-efficiency vehicles rewarded with carbon credits that can be traded or sold.
It also wants the government to re-examine the definition of "new" cars when determining eligibility for clean car programme subsidies and penalties "based solely on vehicle characteristics, not importer characteristics".
VIA says members have imported zero-emissions vehicles with less than 100km on the odometer that have been registered overseas as a demo vehicle or to meet a sales quota.
Under current clean car rules those vehicles would be defined as "used", even though functionally they are effectively "new", and therefore attract lower subsidies than a similar model presented by a "new car importer".
VIA concludes that its members are "committed to supplying quality vehicles that meet the needs of New Zealanders as we transition into a carbon-neutral future".
Submissions on the bill closed on November 4, with the select committee due to report back to parliament by February 2.